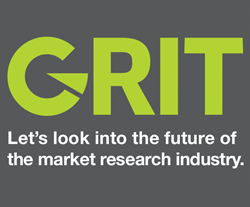 Philalelphia, PA (PRWEB) June 26, 2015
TRC Market Research (http://www.trchome.com), a new product research company specializing in conjoint analysis, announced today that their president's commentary on the challenges and opportunities facing the market research industry was published in the annual 2015 Greenbook Research Industry Trend (GRIT) report.
The GRIT report provides an annual view of the market research industry. It tracks technology adoption, financial outlook and the most innovative companies. This year's study focused on topics such as "understanding the evolving 'Day in the Life' of research professionals, from the work they do to the tools they use to do it, as well as views of the future of the industry." The report also analyzed emerging skills needed for the market research industry. Data and analytics, consulting and synthesizing, tech and new methods savviness, flexibility and agility, and communication rose as the main areas of skills needed in today's market research world.
Greenbook's report also summarized challenges and opportunities facing the market research industry. The study uncovered three of the biggest challenges the research industry is encountering – consultative reporting that better accounts for the realities of clients' business; more efficient and creative ways of using new technologies; being able to manage the vast amounts of data coming from various sources. The report delves into how to deal with these challenges and presents some opportunities for today's researchers.
Rich Raquet provided his perspective on the findings about the challenges and opportunities facing the market research industry. In his commentary he talks about change as a constant and the industry's gradual acceptance of this truth, the actual pace of change, and how adapting will require the industry to remain curious and to continue to explore ways to use new tools to drive better results.
About TRC Market Research, a new product development research firm
TRC Market Research is a new product research and analytics firm that pairs customized solutions with senior-level attention to help solve business problems. TRC provides expertise in designing and implementing successful brand research, pricing research, business to business market research, market segmentation and satisfaction and loyalty research. Philadelphia-based TRC Market Research is affiliated with CASRO, ESOMAR and the American Marketing Association.