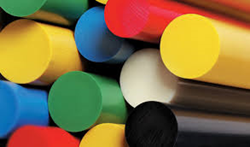 "We will be adding innovative technology to our newly launched website"
Shelton, Connecticut - USA (PRWEB) June 26, 2015
Modern Plastics announces the release of its newly designed website which proudly displays its featured key suppliers and engineering-grade plastics products offered.
The key supplier partners for Modern Plastics include Ensinger, PolyOne (Polycast), Westlake Plastics, Sheffield Plastics, Evonik and KYDEX. Each plastics manufacturer is a leader in their industry and you can learn more about these companies by clicking their logos on the Modern Plastics website home page.
Bing J. Carbone, president of Modern Plastics, said the new website design was a great step forward. "We are very excited about the new Modern Plastics website and the fact that we are showcasing our strategic supplier partners," he said.
"The website is evolving, and we intend to add some very innovative features in the coming months to help viewers discover exciting plastic materials in both high-performance engineering-grade plastics and medical plastic materials", he added.
For more information, including the many services offered and industries served by Modern Plastics, visit http://www.modernplastics.com
About Modern Plastics:
Modern Plastics is a global plastics distributor of high performance engineering-grade plastics (sheet, rod, tube and film), medical grade plastics (including implantable) and a premium high-quality custom plastics fabricators.
The company is ISO 9001:2008 and ISO 13485:2003 certified and offers advanced technical expertise and application recommendations on its plastics products.
All of their products are barcoded for complete traceability with a 20-year record retention.
The company also provided plastics distribution services and ships worldwide from their corporate facility located in Shelton, Connecticut USA. This year the company celebrates 70-years in business.
Contact:
Bing J. Carbone – President
E-mail: bcarbone(at)modernplastics(dot)com
Phone: 203-333-3128
Cell: 203-414-4159