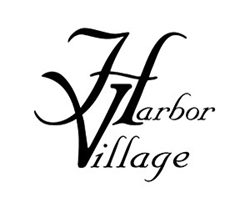 The isradipine erased memories that led them to associate a certain room with cocaine or alcohol.
Miami, FL (PRWEB) June 27, 2015
According to Medical News Today on June 24th researchers from the University of Texas have found that a high blood pressure medication with a compound named isradipine stopped cocaine and alcohol addiction in lab rats. The study suggests the chemicals helps to eliminate the subconscious memories of use, long associated as triggers for relapse, including people associated with drug and alcohol addiction, familiar places of abuse, sounds, and sights associate with drug use. Preliminary research shows isradipine eliminates the environmental preference of where drug or alcohol use once took place for rats treated with isradipine. The other group who did not receive the medication always returned to the environments where they received an addictive substance. Harbor Village Detox urges researchers to continue their studies into the possibility of using isradipine for treating recovering drug and alcohol addicts. Harbor Village Detox is a drug and alcohol rehabilitation center that provides affordable addiction care in Florida.
Medical News Today quotes lead researcher Hitoshi Morikawa, "The isradipine erased memories that led them to associate a certain room with cocaine or alcohol. . . addicts show up to the rehab center already addicted. Many addicts want to quit, but their brains are already conditioned. This drug might help the addicted brain become de-addicted."
An associate from Harbor Village Detox comments, "What the researchers of the University of Texas have discovered is amazing. Their research may eventually solve one of addiction and recovery treatment's most aggressive problem, in terms of relapse rates. Patients don't know how to let go of the carnal aspects of addiction- and they're all subconscious- so there's no real way to directly combat them outside of therapy, and that can take years.
"It would seem clinical trials in humans are a ways off, but if there is a potential of tapping into a medicine to completely eliminate the environmental reminders of addiction stimulating relapse, that will certainly make addiction and recovery treatment attainable for everyone. Especially relapse patients, and high risk cases of addiction."
Harbor Village Detox serves as a drug and alcohol rehab center in Florida. The treatment center accepts clients from all over the Sunshine State, in addition to clients from around the U.S. Recovering drug and alcohol addicts are encouraged to take advantage of multidimensional counseling programs spanning from group therapy, intensive cognitive behavioral therapy, and family therapy. Clients are given gourmet daily means, full access to spa, salon, and gym services, in addition to private bedrooms furnished with Xbox counselors and Netflix access.
For information about getting the pinnacle of drug and alcohol addiction treatment in Florida call (855)767-8285 or visit harborvillageflorida.com.