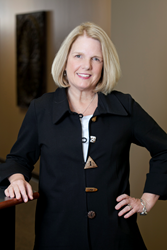 Ridgeland, Miss. (PRWEB) June 29, 2015
HORNE LLP, one of the top 50 accounting and business advisory firms in the nation, recently announced Partner Anita Hamilton CPA/PFS, CGMA, has expanded her role to include wealth advisory services through HORNE Wealth Advisors.
As a part of the HORNE Wealth Advisors team, Hamilton will work closely with high-net worth individuals, family groups and business owners to provide personal financial consulting services including investment management, retirement and estate planning. Hamilton will also continue to provide federal and state tax services for individuals, partnerships, corporations, and trusts as a part of the firm's tax services.
Hamilton recently earned the Professional Financial Specialist designation through the American Institute of Certified Public Accountants. This designation is a reflection of specialized planning knowledge in investments, retirement, employee benefits, estates and charitable giving.
Hamilton has more than 25 years of public accounting experience in tax planning focused on individual, estate, gift and retirement planning. She is a licensed Certified Public Accountant and holds the Chartered Global Management Accountant designation.
HORNE is a decidedly different CPA and business advisory firm that is changing expectations about accounting. HORNE goes beyond traditional accounting to steer clients through uncertainties and opportunities. We focus our knowledge and experience in banking, construction, franchise, government services, healthcare and public and middle market. HORNE Wealth Advisors is a fiduciary partner to high-net worth individuals. Visit us at hornellp.com.