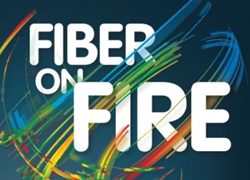 The iVolve ONT Platform continues to deliver the most deployable options for Gig Services available in the market today
Anaheim, California (PRWEB) June 29, 2015
With the introduction of these units back in May 2015, iPhotonix has now made them available for display at the FTTH Connect Conference occurring June 29th and July 1st, 2015. These new units are the first to integrate dual band WiFi (802.11AC and N) with advanced MoCA 2.0 technology and are now part of the extensive iVolve product portfolio. The addition of the units allow the Communication Service Providers to distribute gigabit speeds in the home or office using WiFi or Coax for any type of deployment. The combination of 802.11 AC with MoCA 2.0 now brings all options for terminating fiber and delivering 1Gig services into the dwelling.
"With the addition of the 5 GHz capable Wi-Fi as well as MoCA 2.0 to match the available FTTH speeds now combined in the same unit, the iVolve ONT Platform continues to deliver the most deployable options for Gig Services available in the market today" said Jeff Mulqueen, Deputy CEO, VP of Sales and Business Development. "Our new line of optical RG's together with our iVN NFV Solutions, Fiber termination, in-dwelling delivery and management solutions offer an unmatched scalability for FTTx."
The units and the iVolve Platform will be available for viewing at the conference in the Power and Telephone Supply Booth #528. For an appointment please call 214-545-0224 or email sales(at)iphotonix(dot)com
Learn more about FFTH Connect here: http://www.ftthconnect.org/
About iPhotonix
iPhotonix is a Richardson, Texas based company and is the leading emerging technology provider for the optical access transformation occurring throughout the globe in the residential, business, enterprise and mobile backhaul markets. iPhotonix develops and markets via its iVolve brand, the world's first Multi-System Operable Optical Access Platform. This platform utilizes its own complete and comprehensive array of GPON and Active Ethernet access devices (ONTs, MDUs, RGs, etc.) and delivers the richest feature set of integrated voice, video, high-speed data and gateway solutions. iPhotonix augments its optical access offering with its powerful and agile iPhotonix Virtual Network (iVN) platform that enables communication service providers to create network managed services for a fraction of the cost and time it takes to deploy traditional managed services. iPhotonix has a rich history of innovation, R&D experience and delivering reliable solutions for communication services providers.
For more information visit: http://www.iphotonix.com