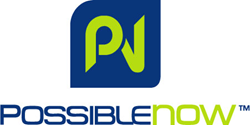 By eliminating known plaintiffs from calling or text message campaigns, marketers mitigate their compliance risk
Atlanta, Georgia (PRWEB) June 30, 2015
Atlanta, Georgia – June 30, 2015 – PossibleNOW, the leading provider of marketing compliance and enterprise preference management solutions, today announced the availability of a database of known plaintiffs in TCPA and Fair Debt Collections Practices Act (FDCPA) related cases. The database is comprised of public records of consumers and attorneys who have filed class action lawsuits against telemarketers, collection agencies or credit issuers, sometimes to take advantage of the TCPA's damage scheme which does not require proof of actual damage. This known plaintiff database is based on research of public records of litigation that were brought into US federal court, excluding bankruptcy court, in any of the 50 states including the District of Columbia and Puerto Rico.
The TCPA, originally enacted in 1991 and amended in October 2013, allows individuals to file lawsuits, including class action lawsuits, to collect damages for being the recipient of unsolicited telemarketing calls, faxes, text messages, and pre-recorded calls, commonly known as robocalls, made by automated telephone dialing systems. Marketers must now obtain prior express written consent from a consumer before delivering a call or text message that uses an automated dialing system. The TCPA allows for actual damages or statutory damages ranging from $500 to $1,500 per unsolicited call or text message.
"The dramatic rise of mobile phone use combined with the lack of a requirement to show proof of actual damages and the TCPA's unclear language of what constitutes an automated telephone dialing system has contributed to an unprecedented increase in class action lawsuits," states Rob Tate, Vice President of Sales at PossibleNOW. "These known plaintiffs make a living by filing lawsuits and go out of their way to try and entrap unsuspecting marketers. By eliminating these known plaintiffs from calling or text message campaigns, marketers mitigate their compliance risk."
Tate continues, "Offering this known plaintiff database in conjunction with our leading cloud-based do not contact application, DNCSolution®, helps marketers ensure compliance with current consumer privacy legislation while protecting their organization from potentially damaging lawsuits. Because the database research is focused exclusively on lawsuits that might impact telemarketers, call centers and debt collectors, marketers avoid over suppressing the number of prospects for a calling or texting campaign."
For more information about DNCSolution or the known plaintiff database, please contact PossibleNOW at (800) 585-4888 or info(at)possiblenow(dot)com.
About PossibleNOW
PossibleNOW, headquartered near Atlanta, Georgia, enables businesses to build lasting, profitable relationships with customers, partners and employees through preference management technology. MyPreferences®, our enterprise preference management platform, empowers companies to listen to and learn from their customers through the active collection and management of preferences such as product interest, channel preference and frequency of communication. MyPreferences easily integrates into existing applications such as CRMs and marketing databases. The MyPreferences platform's flexibility, security and compliance protections make it ideal for serving as the central repository for customer data inside the enterprise and for minimizing regulatory compliance risk. DNCSolution®, the leading cloud-based Do Not Contact application, handles multi-channel direct marketing compliance and helps mitigate risk across the enterprise. For more information, call (800) 585-4888 or (770) 255-1020, e-mail info(at)possiblenow(dot)com or visit http://www.possiblenow.com.