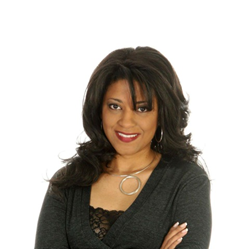 We are very pleased to have two great individuals to join our advisory board. - John David Carrasco, Executive Director of the HISCEC in Texas.
Tyler, Texas (PRWEB) June 30, 2015
John David Carrasco, Executive Director/Founder for the Texas Hispanic Chamber of E-Commerce announced from today the addition of Steve Gallegos and Miriam Marsh as Advisory Board Members for the North Texas region. "We are very pleased to have two great individuals to join our advisory board. Their expertise will be a tremendous asset and I am honored to have them join us in our expansion, membership and program development. These individuals exemplify the diversity of our growing Latino demographic and are top performers in their fields."
Referred to by many as "America's Ambassador on Success," Steve Gallegos, J.D. is a Certified Life Coach, Trainer, and Speaker on the topic of Personal Achievement. Through lessons forged from his experiences as a U.S. Marine Sergeant, Police Officer, Singer-Songwriter/Recording Artist, Board Certified Civil Trial Lawyer, and published Commercial Photographer Steve provides real world training and guidance to his private coaching clients and conference audiences. Steve is also Host of The Stevie G. Success Show: The #1 Personal Achievement Podcast (with listeners in 30 countries). Steve states, "It is my mission to elevate the status of Latinos in the U.S. so that we may all contribute to society at a higher level. I am excited to serve the HISCEC and create valuable training content to help its members flourish in their personal and business endeavors."
Miriam Marsh, MSM and MBA, is the Founder and President of M. Power and Associates, an international management consulting firm. She ensures that companies involved in international trade are compliant with federal anti-terrorism programs. Ms. Marsh has certified companies such as General Electric, Sanmina, Sanyo, Raytheon and others. She has also been as a subject matter expert for various media outlets such as the Homeland Security edition of USA Today, CNN, and local radio shows.
Ms. Marsh frequently travels internationally and interacts daily with government agencies and other companies located in Asia, Europe, South America, Canada, Mexico, and the U.S. Miriam Marsh is a Harvard trained professional who has a Master of Science in Management with a concentration in Homeland Security. She is also a certified Crisis Response Coordinator (CRC), Certified Homeland Security Level V (CHSV), and Six Sigma. In addition, she holds certifications in U.S. FEMA's National Incident Management System (NIMS) and National Response Framework (NRF). Ms. Marsh states, "I am excited to be a part of this chamber and the leading edge technologies that they leverage to bring opportunities to people around the world."
"The Advisory Board has played a key role in the growth and development of the Hispanic Chamber of E-Commerce since 2014. We want to welcome Miriam Marsh and Steve Gallegos to the honorable Advisory Board. Their contributions are going to help to position the Hispanic Chamber of E-Commerce in Texas and to strengthen the programs and initiatives of the organization at the national level. We look forward to working with Ms. Marsh and Mr. Gallegos," said Tayde Aburto, founder of the Hispanic Chamber of E-Commerce.
For more information about the Hispanic Chamber of E-Commerce please visit http://www.hiseb.com.
About HISCEC
The Hispanic Chamber of E-Commerce is a benefit corporation using the power of business for social good. The organization combines the values of a non-profit with the flexibility and innovation of a tech startup. HISCEC's mission is to promote the use of the Internet as a business tool to help family owned businesses to become more competitive.