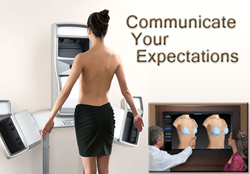 Newport Beach, CA. (PRWEB) June 30, 2015
Dr. Joseph T. Cruise, plastic surgeon at Cruise Plastic Surgery in Newport Beach (http://orangecountycosmeticsurgery.com), believes VECTRA XT 3D imaging is one of the most innovative and impactful tools a plastic surgeon can use during the consultation. Vector® allows Dr. Cruise to assess, educate, and simulate a variety of possible outcomes associated with breast, body and face procedures. This 3D imagery allows patients to visualize and understand what they could look like after surgery.
"The VECTRA technology offers so many exciting tools to help accurately communicate through imaging what is able to be achieved through surgery and sometimes what is not able to be achieved, " mentions Dr. Cruise.
To learn more about Vectra® XT 3D Imaging, please visit:
http://orangecountycosmeticsurgery.com
Prior to Vectra®, 3D imaging software was being used by Dr. Joseph Cruise at his Newport Beach practice, however it was only capable of demonstrating rhinoplasty and chin augmentation results. Now with Vectra's comprehensive 3D imaging capability individuals interested in breast surgery, tummy tuck, liposuction, buttock augmentation and facial rejuvenation can see a simulation results of their procedure. Vectra® also provides other beneficial features such as automated accurate measurements, grey mode for showing contour irregularites, soft tissue modeling, breast lift interface for demonstrating how various techniques will change the breast, breast implant options to show how different shapes, sizes and profiles will look, demonstration of various outcome options side by side, ability to show the addition or removal of volume to the face or body, and the capacity to represent changes resulting from more than one procedure.
Dr. Joseph Cruise states one of the main reasons people do not move forward with having cosmetic surgery is the lack of confidence in obtaining the result they desire. Vectra® allows Dr. Cruise and his patients to not only visualize possible results, but to arrive arrive at a shared understanding of treatment objectives, along with the best possible treatment plan. This will improve patient confidence, set realistic expectations and improve patient satisfaction.
About Cruise Plastic Surgery:
Cruise Plastic Surgery, located in Newport Beach, Orange County, California, is one of the top plastic surgery practices in the Southern California region. The director, Dr. Joseph T. Cruise, is a fully trained, board-certified plastic surgeon specializing in facelift, breast augmentation, tummy tuck and other cosmetic surgery procedures. Dr. Cruise is also one of the region's best known surgeons for rhinoplasty (nose surgery), neck lift surgery and gynecomastia. His dedication and focus is clearly evident in the comprehensive educationally based web site he manages and the concierge-like customer service his patients receive from the entire office. Experience and predictably good results have earned him the distinction of being one of the best plastic surgeons in Orange County.