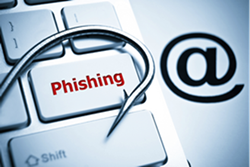 Los Angeles, CA (PRWEB) July 01, 2015
Vubiz is excited to announce new online courses in Cyber Security: Phishing – An Overview and Information Security.
The new course Phishing: An Overview gives an overview of phishing, how it affects banks and discusses prevention strategies.
Vubiz President Jim Rapino says it's critical for any organization that collects personal and financial information from customers to know about Phishing, which is why this course is so popular. Vubiz's new elearning module gives an overview of phishing, describe how it affects organizations and their customers, and discusses prevention strategies.
The course also defines phishing, identifies common phishing tactics, explains how phishing can impact individuals and organizations, teaches how to implement customer education programs and ensures policies and procedures are in place to protect against and respond to phishing.
Information Security is another new cyber security course launched in this area. Rapino says these courses are timely "companies are increasingly worried about the security of electronic information and this course identifies the safeguards needed to ensure the confidentiality, integrity and security of information". The module teaches safeguards that protect the people, information, technology and facilities. The course introduces key concepts and terms, identifies security threats, and outlines best practices for information protection.
Vubiz is an award-winning eLearning company with unbeatable pricing, quality online courses and outstanding customer service. They are experts at making online training effective at the very best price. Vubiz has built an excellent reputation over the past decade offering outstanding value with comprehensive services from a large, impressive online library to content creation, an LMS and vuBuild – a do-it-yourself authoring tool.