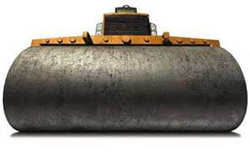 To avoid these nonproductive yet instinctive reactions, take a moment to realize what's going on and ask yourself "what game is this?"
Anchorage, Alaska (PRWEB) September 11, 2015
Today Dr. Curry offers strategies for dealing with many forms of workplace bullying. Lynne Curry, Ph.D., SPHR (CEO of The Growth Company, Inc. and author of [Solutions and Beating the Workplace Bully) has over 30 years of experience in management consulting and frequently receives questions from clients regarding situations in the workplace.
[Click here to read the full article.
The Growth Company, Inc. is a Human Resource Management consulting firm specializing in soft skills training, facilitation and mediation as well as investigations, coaching and manual/policy write ups and re-writes. For further information about The Growth Company or Dr. Lynne curry, click here or go to http://www.thegrowthcompany.com.