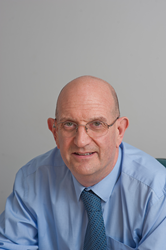 LRQA's range of public, in-house and bespoke training services offers organisations the best start to transitioning to ISO 14001:2015.
(PRWEB UK) 2 July 2015
ISO has officially published the Final Draft International Standard (FDIS) for ISO 14001, signalling the penultimate stage of the revision process for the world's most widely adopted international Environment Management System (EMS) standard. The final standard (ISO 14001:2015) is currently due for publication in September 2015.
As well as the incorporation of Annex SL, which is the high level structure and common text for all new and revised ISO management system standards, some of the main new requirements include organisational context, knowledge and risk-based thinking. Other areas of the standard that have been revised include the importance of senior management engagement, as well as policy and the need for processes.
To coincide with the publication of the FDIS, LRQA is pleased to announce that a range of training courses are now available to reflect the new and revised requirements of ISO/FDIS 14001:2015.
"LRQA's range of public, in-house and bespoke training services offers your organisation the best start to transitioning to ISO 14001:2015," said Steve Williams, LRQA System and Governance Manager. "These best-in-class courses will help organisations not only meet the requirements of the revised standard, but importantly help to ensure their successful transition to ISO 14001:2015, delivering an effective and performance-based management system."
With all the major ISO standards being revised, LRQA is at the forefront of communicating the changes. We offer a range of assessment services as well public and in-house training courses, all aimed at helping to ensure that organisations worldwide have a smooth transition to the new standards.
END
Notes to editors
About LR Management Systems (LRQA)
LRQA is a member of the Lloyd's Register group. LRQA is a leading independent provider of assurance services including assessment, certification, validation, verification and training across a broad spectrum of standards, schemes and customised assurance programmes.
About Lloyd's Register (LR)
Lloyd's Register (LR) is a global engineering, technical and business services organisation wholly owned by the Lloyd's Register Foundation, a UK charity dedicated to research and education in science and engineering. Founded in 1760 as a marine classification society, LR now operates across many industry sectors, with over 9,000 employees in 78 countries.
Lloyd's Register has a long-standing reputation for integrity, impartiality and technical excellence. Our compliance, risk and technical consultancy services give clients confidence that their assets and businesses are safe, sustainable and dependable. Through its global technology centres and research network, Lloyd's Register is at the forefront of understanding the application of new science and technology to future-proof its clients' businesses.