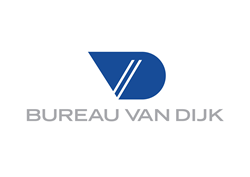 Brazil was a significant driver of M&A activity in the first half of 2015, heading the country value rankings with investment of USD 24,474 million.
New York, NY (PRWEB) July 08, 2015
The value of mergers and acquisitions (M&A) targeting companies based in Latin America, including tax havens, was more or less steady in H1 2015 compared to the previous six months and was up 12 percent on the comparable period of 2014, according to information collected by the leading M&A database Zephyr. Deals with an aggregate value of USD 157,278 million were recorded between January and June, compared to USD 157,634 million in H2 2014 and USD 140,726 million in H1 2014. Volume weakened 13 percent to 1,322 transactions from 1,520 in the last six months of 2014 but was largely unchanged from the corresponding half of last year (H1 2014: 1,337 transactions).
In a slightly unusual occurrence, both Brazilian and Mexican targets featured in the region's top deal by value in H1 2015, according to Zephyr. Building materials giants Holcim and Lafarge each agreed to sell various global assets, including activities in the two Latin American countries, to Irish group CRH in a transaction worth USD 7,289 million, which accounted for 5 percent of total M&A value for the region. Mexican assets were again the target of the number two deal by value, as General Electric Capital agreed to sell its fleet businesses in the country, as well as in the US, Australia and New Zealand, to Element Financial Corporation for a total of USD 6,963 million.
In a reflection of the top 20 deals by value in H1 2015, tax havens attracted the lion's share of the region's M&A value. The Cayman Islands were targeted in deals worth a collective USD 52,158 million, accounting for a third of overall value for the period, and up 79 percent on USD 29,117 million in H2 2014. Bermuda followed with USD 37,048 million, the second increase in a row, and the British Virgin Islands third on USD 25,323 million, also the second successive increase. Brazil and Mexico were fourth and fifth with USD 24,474 million and USD 23,443 million, respectively.
Lisa Wright, Zephyr director, commented: "Brazil was a significant driver of M&A activity in the first half of 2015, heading the country value rankings with investment of USD 24,474 million. Although overall M&A value declined slightly in the first half of the year, the drop was very small and the result still surpassed all other six monthly periods since the second half of 2012."
Private equity and venture capital (PE/VC) investment activity targeting companies based in Latin America grew in H1 2015, with value more than twice as much as that recorded in the previous six months, according to Zephyr. A total of USD 12,587 million was invested across 106 transactions between January and June, compared to USD 5,057 million over 97 deals in H1 2014. Year-over-year, volume held while value was down 11 per on the USD 14,215 million-worth of investment announced in H1 2014.
Ends
For further information, please contact:
Zephyr Editorial
+44 (0)161 838 9554
zephyreditorial(at)bvdinfo(dot)com
Notes to Editors:
The date range is 01/01/2015 – 30/06/2015 inclusive
Activity is based on the activity of the target company
Deal status is announced, completed, pending or unconditional
The sector breakdown uses targets' activities as defined to be 'Major Sectors' by Zephyr
The South and Central America region covers target companies in Anguilla (AI), Antigua and Barbuda (AG), Argentina (AR), Aruba (AW), Bahamas (BS), Barbados (BB), Belize (BZ), Bermuda (BM), Bolivia (BO), Brazil (BR), British Virgin Islands (VG), Cayman Islands (KY), Chile (CL), Colombia (CO), Costa Rica (CR), Cuba (CU), Curacao (CW), Dominica (DM), Dominican Republic (DO), Ecuador (EC), El Salvador (SV), Grenada (GD), Guatemala (GT), Guyana (GY), Haiti (HT), Honduras (HN), Jamaica (JM), Mexico (MX), Nicaragua (NI), Panama (PA), Paraguay (PY), Peru (PE), Saint Kitts and Nevis (KN), Saint Lucia (LC), Saint Vincent and the Grenadines (VC), Sint Maarten (SX), Suriname (SR), Trinidad and Tobago (TT), Uruguay (UY), Venezuela (VE)
About Zephyr
Zephyr is an information solution containing M&A, IPO and venture capital deals and rumors with links to detailed financial company information. Zephyr covers various deal types including M&A activity, IPOs, joint ventures and private equity deals. It's published by Bureau van Dijk (BvD). The deals on Zephyr are linked to the company financials and peer reports on BvD's product range, which includes Orbis, Amadeus and Osiris, for company valuation and benchmarking.
Zephyr contains information on over one million deals. Over 85,000 deals are added each year depending on levels of deal activity. Zephyr has no minimum deal value. All deal information is translated into English. Zephyr's UK and Singapore researchers speak over 40 languages and use native language and English sources in their deal research. http://www.zephyrdealdata.com
About Bureau van Dijk
Bureau van Dijk (BvD) is one of the world's leading publishers of electronic business and company information. The company has over 30 offices worldwide. BvD is best known for its range of international company information products that combines multiple high-quality data sources with flexible software to allow users to manipulate data for research, marketing intelligence and analysis. Products include Orbis, Amadeus, Bankscope, Isis and Osiris. BvD also publishes the global M&A database, Zephyr. http://www.bvdinfo.com