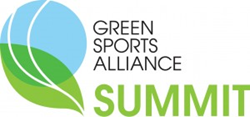 Sustainability is really at the core of who we are
Orlando, FL (PRWEB) July 08, 2015
The company well known for cooking-oil recycling and filtration, Filta Environmental Kitchen Solutions has announced its participation at the recent 2015 Green Sports Alliance Summit held June 29- July 1 in Chicago, IL.
The Green Sports Alliance serves as a platform for the professional and collegiate sports community to unite around sustainability. The 2015 summit covered the day's most critical topics in professional and collegiate sports green initiatives via a dynamic mix of workshops, industry round-tables, keynotes, professional training and venue tours. Held t the McCormick Place in Chicago, IL the 2015 Summit brought together more than 800 representatives from leagues, sports venues, teams, and contract caterers.
"We were excited to participate in our third annual Summit, but now the work continues.", said Rob Totten, Sustainability Director for Filta. "Sustainability is really at the core of who we are. Our local Franchise Owners quantify sustainability efforts with periodic Environmental Impact Reports. In addition to tangible environmental impact, our customers see a substantial impact to the bottom line in reducing cost of goods, labor, and liabilities. In fact, of the 147 sports venues that are members of the Green Sports Alliance, 65 are clients seeing these benefits."
About Filta Environmental Kitchen Solutions
Established in the United Kingdom in 1996 and brought to the USA in 2002, Filta is the world's leader in commercial fryer and cooking oil management services and offers its services through a worldwide franchise network. Filta is dedicated to saving its client's money, creating a safer working environment, and providing customers with the tools to increase the quality of their product, all while preserving the environment. Filta services over 5,000 customers every week and has recycled over 1/2 of a billion pounds of oil and counting! Clients include more than 180 large sports venues (MLB, NFL, NBA, NHL, MLS, NCAA, MiLB) across the United States. Serving roughly 35 percent of the large sports venue market, while positioned to service 96 percent of all venues across the country. .
About the Green Sports Alliance
Green Sports Alliance members span nearly 300 pro and collegiate sports teams and venues from 20 different leagues and 14 countries.The Green Sports Alliance is a nonprofit organization with a mission to help sports teams, venues and leagues enhance their environmental performance. Visit http://www.greensportsalliance.org for more information.