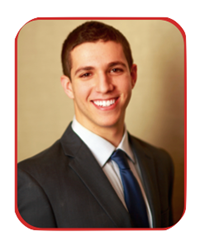 So many times the donations come in with amazing notes about how music saved them during their darkest times
Dobbs Ferry, New York (PRWEB) July 15, 2015
The biggest lesson an M.B.A. program can teach you is to not miss a business opportunity. Mercy College alumnus Trevor Cookler, MBA '15, was working for Apple by day, and designing websites and taking classes by night when two guys, Elie Maroun and Jordan Stern, asked him to do something he had been asked to do a thousand times – design a webpage. During the meeting, Cookler was shown the blueprints for a new non-profit called Music Beats Hearts. The company would place new fully loaded iPods in the hands of sick children and adults in hospitals. The concept was simple – hospital stays can be dreadful but music can relieve that. Cookler turned down a commissioned offer to build the website - and instead asked to be part of the team, building the company from the ground up. In exchange for taking on the webpage, Cookler convinced the two men to let him become a partner in Music Beats Hearts. And, they agreed.
"I just knew this was something special," said Cookler, a Long Island native. "I didn't want to be hired by them – I wanted to be partners with them. I found a brand that I believed in – that I wanted to align myself with."
Cookler, who has a University of Michigan undergraduate degree, is not only a founding member of Music Beats Hearts, but he also compiles and analyzes website statistics and manages online donations.
The company launched in November 2014. Instagram posts by Kardashian family members, Hillary Duff, Victor Cruz, Fabulous and others propelled them into success. The relatively new company has already raised hundreds of thousands of dollars in less than a year. Cookler said they pay for all the songs right off of iTunes.
"We are getting donations from all over the country. So many times the donations come in with amazing notes about how music saved them during their darkest times. One woman from Ontario wrote, 'I am donating because music saves my life every day. It continues to give me strength, and everyone deserves to feel the beat of positivity and healing!' Another donor from California wrote, 'I'm donating because my 17 year old son suffered a stroke last summer and was in the hospital for 9 long days of tests, surgery and recovery. He had his earbuds in a majority of that time, and I know that made a difference'."
Many of the iPods go out to children, but people of any age can be recipients. So far, Music Beats Hearts has donated iPods at Robert Wood Johnson University Hospital in New Jersey and St. Mary's Hospital for Children in Queens.
"Going to the hospitals to hand out the iPods is a truly incredible experience. Music has the ability to make people smile, change their outlook – to see it happen reconfirms why we created the non-profit."
Cookler said his studies at Mercy College have helped him in his new role at Music Beats Hearts. "In class I learned a great deal about project management. How to make quick decisions and manage others – now that classroom lesson is being used every day in my role at Music Beats Hearts." Cookler said there have also been times where he has looked to M.B.A. Dean and Professor Ray Manganelli for advice - "he has gotten an ear full of questions along the way."
While the organization is still new, Cookler said they are looking to expand and bring iPods to more hospitals all across the United States by years end. To learn more visit http://www.MusicBeatsHearts.org