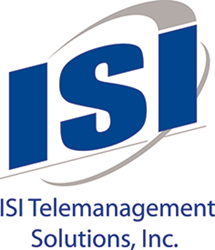 Schaumburg, IL (PRWEB) July 14, 2015
ISI Telemanagement Solutions, Inc., (ISI) a leading Unified Communications management solutions provider, announced today the company has been accepted to the Microsoft Enterprise Cloud Alliance program. ISI has been an ecosystem development partner with Microsoft since 2010 and this new association reinforces ISI's already stellar collaboration with Microsoft.
ISI has Unified Communications management solutions that help businesses manage four areas: usage, content, people, and expenses, and has always been committed to developing products that integrate and support Microsoft's solutions.
ISI's certified solutions are designed to enhance user experiences. For instance, ISI's combined solution for Microsoft Skype for Business brings unity to all modalities of corporate communication, including voice, video, IM, and conferencing.
Businesses enhance organization, productivity, and training with ISI's reporting, recording and collaboration solutions for products such as Skype for Business, while satisfying many communication compliance mandates by integrating ISI products and services such as:

Collaboration reporting & recording
Ethical Wall enforcement
Traffic analytics
Speech analytics
Workforce management
ISI's solutions suite offers an opportunity for visibility to communication activities and data from within the Skype for Business environment.
Unified Communications is a rapidly developing industry for all areas of enterprise and ISI's relationships, experience and expertise of over 30 years uniquely position the company as a thought leader and developer of collaboration tools.
ISI is a global leader in Unified Communications management solutions for voice, video, IM compliance, and conferencing. ISI offers a broad portfolio of certified solutions for managing usage, content, people, and expenses, through UC reporting & traffic analytics, conversation recording, collaboration management, speech analytics, workforce management, and TEM.
For more information on ISI Telemanagement Solutions, Inc., visit: http://www.isi-info.com