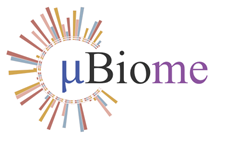 What difference does it make to the oral microbiome, for instance, if someone took up smoking as a teenager rather than coming to it later in life?
San Francisco, CA (PRWEB) July 16, 2015
Although tobacco use in the United States is in slow decline, almost one in five adults is a smoker. While a great deal has been learned over the past fifty years about smoking's serious health implications, it has only recently become feasible to investigate its impact on the oral microbiome. Biotech startup uBiome is giving smokers, ex-smokers, and non-smokers the chance to contribute to important research while also receiving their individual data showing the bacterial composition of their own mouth. Study participants will get a free at-home, mail-in mouth testing kit. They will also learn how their microbiome compares to those of other smokers, non-smokers, and ex-smokers.
How to take part in the study: http://ubiome.com/smoking
The microbiome consists of the bacteria living in and on the human body, making up between three and six pounds of an individual's overall weight. Bacteria can be both helpful and harmful. They play a crucial role in digesting food and synthesizing vitamins. However, they also contribute to serious issues such as autoimmune disorders, diabetes, heart conditions, bowel conditions, and skin conditions. The bacteria which make up the human microbiome are distributed across many different parts of the body – in the gut, ears, nose, genitals or mouth, for instance. The mouth alone can be home to around 1,000 different bacterial species.
Oral bacteria can cause tooth decay and gum disease, with figures showing that nearly 42 percent of periodontitis (gum disease) in the United States is attributable to tobacco smoking. There may be other links between smoking and the microbiome. For example a recent study by University Hospital Zurich suggested that the gut microbiomes of ex-smokers differ from those of smokers in a way which might partly account for the weight-gain often seen when people stop smoking. Potential weight-gain is a frequently cited reason for smokers refusing to give up, so understanding more about the interrelationship between bacteria, smoking, and weight change would be invaluable.
Jessica Richman, co-founder and CEO of uBiome, says the tobacco smoking study has significant potential. "Despite the known health risks, about 42 million Americans smoke. One way or another we're all affected by smoking. Everyone either knows a smoker or is one themselves. We need to know more than we do, so this crucial study will shine a light on some of the unknowns. What difference does it make to the oral microbiome, for instance, if someone took up smoking as a teenager rather than coming to it later in life?"
Almost eighteen of every 100 U.S. adults aged 18 years or older currently smoke cigarettes. Although smoking rates in the U.S. have halved since 1964, the rate of decline has slowed. Smoking dropped from nearly 21 of every 100 adults in 2005 to nearly 18 of every 100 adults in 2013. Cigarette smoking is the leading cause of preventable disease and death in the United States, accounting for more than 480,000 deaths every year, or 1 in 5 of all deaths.
Dr. Zachary Apte, CTO and co-founder of uBiome, says the oral microbiome samples from smokers, ex-smokers and non-smokers will be scrutinized in the company's state of the art laboratory. "Just ten years ago it would have cost millions of dollars to analyze just one single person's microbiome. Our sequencing service, based on research from the NIH Human Microbiome Project, can now do it for $89. For the first time, this makes large-scale research like uBiome's new smoking study possible."
uBiome's mission is to use big data to understand the human microbiome by giving consumers the power to learn about their bodies, perform experiments, and see how current research studies apply to them. uBiome was launched in 2012 by UCSF scientists and Stanford and Cambridge technologists after a crowd-funding campaign raised over $350,000 from citizen scientists, roughly triple the initial goal. uBiome is now funded by Andreesen Horowitz, Y Combinator, and other leading angel investors.
Those interested in participating in the uBiome tobacco smoking study and getting a free mouth microbiome kit can find details here: http://ubiome.com/smoking
Contact:
Alexandra Carmichael
alexandra(at)ubiome(dot)com
Ph: +1 415-691-7291
END
###