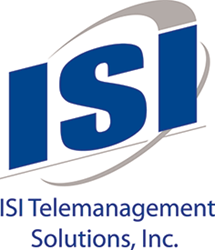 The new Ethical Wall capability allows companies to take active control of their Instant Messages by preventing certain groups of users from messaging other groups
Schaumburg, IL (PRWEB) July 16, 2015
ISI Telemanagement Solutions, Inc., a leading Unified Communications management solutions provider, in conjunction with Verba Technologies, are proud to announce the release of an Instant Messaging (IM) Compliance Solution that any company wishing to implement corporate IM can utilize for a compliant deployment of Cisco Jabber® or Microsoft Skype® for Business.
Organizations in certain industries are governed by strict policies and regulations when deploying an instant messaging system across the enterprise. The Compliance Solution for collaboration recording provides the best comprehensive system for logging, archiving, and retrieving instant message interactions in their original form.
Safeguards are in place to support compliance teams. Fast search and analysis, audit trail, and security are easily demonstrable to any regulator. Users of the Compliance Solution can rely on features such as selective recording of specific communications, message insertion directly to the IM, automatic filtering and phrase based redaction, as well as blocking utilizing the latest feature called Ethical Wall. Additionally, the collaboration recording solution is able to record the conversation as it progresses from an IM to a Voice or Video Call, even noting Telepresence, for a full audit trail of the conversation.
Mitch Weiss, Director of Product Strategy at ISI, explains Ethical Wall by stating, "The new Ethical Wall capability allows companies to take active control of their Instant Messages by preventing certain groups of users from messaging other groups."
To assist organizations that may be considering deploying IM across the enterprise, ISI has prepared an infographic guide that focuses on several areas of consideration to ensure proper compliance measures are set in place. The infographic, "Evolving With Corporate IM Compliance Regulations", is available on ISI's website for download.
For more information on the IM Compliance Solution, please visit our IM Compliance webpage.
ISI is a global leader in unified collaboration management solutions for voice, video, IM compliance, and conferencing. ISI offers a broad portfolio of certified solutions for managing expenses, usage, content, and people through UC reporting & traffic analytics, conversation recording, speech analytics, workforce management, and TEM.
For more information on ISI Telemanagement Solutions, Inc., visit: http://www.isi-info.com.