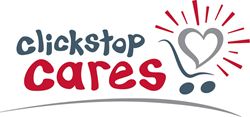 "We want to provide students with everything they need to have a fresh start ahead of the school year."
Urbana, IA (PRWEB) July 17, 2015
Clickstop Cares is working with the Vinton-Shellsburg Community School District to provide basic essentials to underprivileged children ahead of the new school year.
Last year, more than 200 Vinton-Shellsburg students needed help purchasing school supplies like pencils, pens and paper. District officials are expecting a larger need ahead of this school year.
A drive for school supplies is underway with the help of Clickstop Cares, Monkeytown's Care Now, the Vinton Area Ministerial Association (VAMA) and the Vinton-Shellsburg Community School District.
On Saturday, July 18th a collection event will take place in Vinton. The "Let's Stuff the Bus" campaign will be happening during the 31st annual Vinton Cruise. People can drop off donations between 2 p.m. – 5 p.m. in front of Michael & Dowd appliance and furniture store located at 102 East 4th St., Vinton. Those who contribute can register to win prizes, including ratchet and axel straps donated by Clickstop's flagship brand, US Cargo Control.
Several Vinton businesses will act as drop-off locations for school supplies through July 27th. People can bring their items to multiple locations including the Vinton Public Library, Dollar General and Fareway.
All supplies will be sorted and made available to eligible students at the Clickstop Cares Closet. On top of school supplies, Clickstop Cares aims to provide up to 300 students with hygiene kits, new socks and undergarments.
"Our non-profit organization has big dreams," Clickstop Cares Board President Nicole Guenther said. "We want to provide students with everything they need to have a fresh start ahead of the school year."
Clickstop Cares is accepting donations to help with this initiative. Items needed include hygiene products like shampoo, toothpaste and deodorant along with clothing items like socks, underwear and bras.
Eligible students and their families will be invited to come to the closet and select the supplies they need. Transportation will be provided to the Clickstop Cares Closet location in Urbana. Details on specific dates and selection times are to come.
"The goal of our program is simple," Guenther explained. "We want every child to have the opportunity to fit-in with their peers and thrive in school."
Monetary donations can be taken to the Vinton-Shellsburg Community School District Central Office at 1052 C Ave., Vinton. Please make checks payable to the school district or Clickstop Cares.
Clickstop Cares in a non-profit charity organization founded by Clickstop employees. If you'd like to help or learn more about the organization visit the Clickstop Cares Facebook Page. If you are interested in making a donation call 1-888-794-1413 or email cares(at)clickstopcares(dot)org.
About Clickstop, Inc.
Clickstop is the parent company of a suite of online retail stores based in Urbana, Iowa. Its focus on great workplace culture has landed the company multiple work environment-focused awards including two first place achievements as the Coolest Place to Work. Clickstop brands serve diverse markets that include the moving and cargo control industry, energy efficient insulation products, and home organizing solutions. For more information visit Clickstop.com.