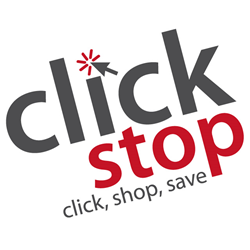 Urbana, Iowa (PRWEB) July 22, 2015
Clickstop continues to add jobs in the wake of a multimillion dollar company expansion announcement.
Clickstop owns and operates several brands out of its headquarters in Urbana, Iowa. Products range from cargo control equipment and moving supplies to fasteners, energy efficient insulation and home storage solutions. Since May, the company has added 20 positions bringing its total workforce to 131 employees.
More than half of the new employees are additions to the company's rapidly expanding manufacturing department, which produces ratchet straps, cargo nets and other tie down equipment for its flagship brand US Cargo Control. Along with adding manufacturing associates, the department also promoted Jake Feldmann to Manufacturing Supervisor. He previously worked as a team lead in the shipping department.
The shipping department also promoted Seth Gibbs to Receiving and Inventory Control Leader. Gibbs started at Clickstop in March as a shipping specialist. He will now be responsible for receiving inbound freights, returns and quality inspections.
Alex Ledger is taking on a new role as the Vice President of Sales. Ledger started at Clickstop as a sales specialist in June 2014. He graduated from the University of Northern Iowa with a degree in marketing and previously worked in sales and logistic brokerage before coming to Clickstop. Ledger's team also recently welcomed Rhonda Giebelstein as a Service Specialist and Heather Mangold as a Sales Specialist.
The purchasing department added Grant Wanninger as a Senior Buyer. Wanninger previously worked as a senior buyer at Highway Equipment in Cedar Rapids before accepting the job at Clickstop.
The company also hired Mitch Kacena as a full-time maintenance and grounds keeper.
Last month, Clickstop announced plans for a $6 million expansion that is predicted to bring 100 new jobs to the company by the end of 2018. Clickstop is set to break ground in September and expects to finish the project in August of 2016.
Clickstop is continuing to hire for both full and part-time positions. A complete list of job openings can be found on the company's website under careers.
###
About Clickstop, Inc.
Clickstop is the parent company of a suite of brands based in Urbana, Iowa. Its focus on great workplace culture has landed the company multiple work environment-focused awards including two first place achievements as the Coolest Place to Work. Clickstop brands serves diverse markets that include the moving and cargo control industry, energy efficient insulation products, and home organizing solutions. For more information visit Clickstop.com.