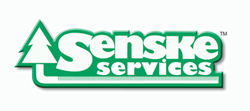 Bringing Hamilton on board is a sign of our commitment to being the leading company within the lawn, tree and pest control industries. Chris Senske, CEO
Kennewick, WA (PRWEB) July 21, 2015
Senske Services announced today that Hamilton Allen has joined the company as the new Director of Training and Technical Services. Hamilton Allen comes with a wealth of experience and knowledge within the pest control industry and will be tasked with developing and executing training and technical services programs in aligning with the growth in employee base and changes occurring in the pest and lawn care industries.
Born in Charleston, South Carolina, Hamilton began his foray into the pest control industry by earning his Bachelor of Science degree in biology from Norfolk State University, and his Master of Science degree in Entomology from Virginia Tech. He is currently finishing his doctoral studies at Clemson University, a member of the Entomological Society of America and is a contributing author to several published articles.
"We're excited to welcome Hamilton to Senske Services as he will be pivotal in driving the continued growth of our organization through continuing education training and support," says Chris Senske, Senske Services, CEO.
Allen will focus on developing industry and service specific training and technical development programs across the region, as well as developing the necessary tools and resources of best practices for all team members.
About Senske Services:
Senske Services, Inc. is a leading lawn, tree and pest control service provider that is locally owned and operated, with its corporate office based in Kennewick, Washington. It has been a trusted source of lawn, tree and pest control services since 1947 across Eastern Washington, Idaho, and Utah, as well as pest control in Las Vegas, Nevada. To see what Senske Services can do for you, visit http://www.senske.com.