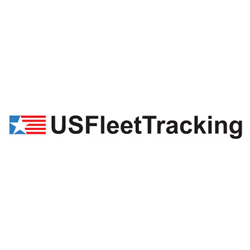 Now, managers can have their data and read it too with GPS tracker reports.
Oklahoma City, Oklahoma (PRWEB) August 19, 2015
Oftentimes, the amount of information that fleet managers need to keep track of can seem a bit overwhelming. As a fleet manager, it is important to know that GPS trackers are some of the best devices for providing companies with wanted data in an easy to comprehend format. GPS trackers are very user-friendly and make it a breeze to receive various, customized reports. In this busy world, it is easy to feel as though there isn't enough time to check every little detail on a regular basis. So, until managers become masters at handling overflowing email inboxes and/or text messages, US Fleet Tracking has the answer. We give you a firsthand look at the top 3 GPS tracker reports for fleets and the reasons why they are helpful.
1.) The Standard Report: The reason this GPS tracker report is worth a check is because it gives managers all of the basic information that the device generates. For example, one can see the latitude, longitude, time of day and speed of all vehicles driven throughout the day.
2.) The Start/Stop Report: This GPS tracker report will show managers all of the stops that company vehicles made which were greater than a designated time frame of their choosing. So, if managers set it to one hour, then they will only see the stops where the chosen vehicle spent an hour or more.
3.) The Aggressive Driving Report: This GPS tracker report allows managers to check on any aggressive driving that vehicles may be doing by reporting an increase or decrease in speed. It will allow managers to see if a driver is accelerating normally to get on the interstate or is driving dangerously down a city street.
From the Standard Report, managers gain important information in order to help them maintain that drivers are sticking to their schedules and driving within the speed limit. Having the data from the Start/Stop Report will help determine if drivers are spending too long at a work location based on the job that needs to be completed. Finally, the Aggressive Driving Report displays activity such as harsh braking or excessive lane changes, which burn fuel faster. Being able to stop this behavior would save any fleet business money in the long run. Now, managers can have their data and read it too with GPS tracker reports.
To view our GPS tracker selection, please click here.