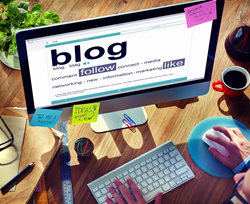 Response Ready provides us a way to present relevant original content, as well as experiences from our colleagues in the industry.
Kirkland, WA (PRWEB) July 21, 2015
Prepared Response, Inc.® is proud to announce their new blog, Response Ready, which will provide readers with a variety of topics discussing safety and security. Content will include safety best practices, industry expert guest articles on topics such as "post 9/11 security for government buildings," and giveaways. Response Ready will appeal to people in related industries, as well as the general public who are looking for ways to increase safety in their everyday lives.
"We have an entire staff devoted to public safety and crisis management systems, plus our 20,000 end-users who share their experiences with us," says Jim Finnell, Chief Executive Officer of Prepared Response, Inc. "Response Ready provides us a way to present relevant original content, as well as experiences from our colleagues in the industry."
Prepared Response started the blog with the goal of providing valuable content to a wide range of readers, in addition to adding another platform for industry experts to discuss issues facing emergency response and preparedness. They are hoping that the blog opens the dialogue to the general safety community as well. Although industry leading experts will write guests posts, Prepared Response hopes to interact with readers through the comments section on safety concerns and obtain feedback on what the public is interested in security wise. By doing so, they hope to open the door to new opportunities in the future.
"This is a big step in a new direction for the company," says Samantha Caron, a Marketing & Communications Specialist for Prepared Response, Inc. "We are excited to offer a new platform for safety content, not only to our customers, but also to the public where we can interact with them as industry experts on safety and security trends."
Although they sell Rapid Responder®, the Response Ready Blog focuses primarily on insightful safety and security content. Readers can expect to read best practices for schools, healthcare facilities, places of worship, government buildings, and commercial/industrial sites; along with guest blog posts from industry experts, reviews of other related articles and series' that focus on different aspects of safety.
Prepared Response Inc. is the leading innovator of emergency preparedness and crisis management solutions in the nation. For over a decade, Prepared Response has provided industry leading technology and consulting services that have been proven to save lives and mitigate property damage. The company's flagship product, Rapid Responder, is used by over 1,300 public safety agencies nationwide and is SAFETY Act Certified by the U.S. Department of Homeland Security as a Qualified Anti-Terrorism Technology, along with being endorsed by the National Sheriffs' Association. Rapid Responder is currently deployed in educational facilities, public buildings, critical infrastructure and private facilities across the U.S.
MEDIA CONTACT
FOR FURTHER INFORMATION, PLEASE CONTACT:
Prepared Response, Inc.
Samantha Caron
blog(at)preparedresponse.com
253.363.8561
The privately held company is headquartered in Kirkland, Washington. Additional information can be found at http://www.preparedresponse.com or by calling 1-866-862-7741.