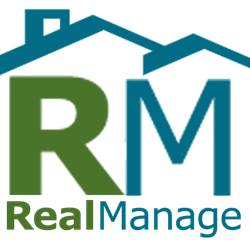 John is an outstanding leader and represents the core values of RealManage in every way
(PRWEB) July 21, 2015
Mr. McLaughlin is a distinguished military veteran, having honorably served our nation for ten years as a Marine Corps Infantry Officer. He is a two-time combat veteran of Operation Iraqi Freedom and has deployed to multiple nations throughout the Pacific. In addition to his overseas assignments, John was hand-selected to command the Marine Corps Silent Drill Platoon, representing the Corps throughout the nation and abroad. He has also served as a White House Social Aide, directly supporting the President and First Family of the United States in 45 ceremonies and special events. During his decade of exceptional service, he has held multiple command positions, leading units of between 150-200 Marines.
A native of Deer Park, New York and a 2005 graduate of the United States Naval Academy in Annapolis, Maryland, John was selected for promotion to the rank of Major prior to ultimately making the decision to separate from the active ranks in July 2015. John is looking forward to leading the RealManage team in the Dallas/Fort Worth market to continue to build upon its unprecedented growth. "John is an outstanding leader and represents the core values of RealManage in every way. We are confident John will lead the Dallas/Fort Worth market to outstanding results", states Chris Ayoub, President.
About Us:
RealManage is a property management company that specializes in HOA management and condominium management and manages hundreds of community associations in Arizona, California, Colorado, Florida, Georgia, Illinois, Louisiana, Nevada, North Carolina, Oregon, Texas and Washington, including homeowner associations (HOAs), condominium associations, cooperatives, municipal utility districts, luxury high-rises and large master-planned communities. For more information or to request a quote for HOA management or condominium management, visit RealManage.com or call us toll-free at (866) 403-1588. You may also follow us on Facebook, Twitter, LinkedIn and Google +.