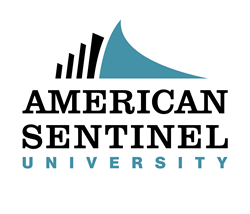 "Online programs have become even more important in the travel nursing sector for those nurses who want to go back to school and need the flexibility of having education at their fingertips."
AURORA, Colo. (PRWEB) July 22, 2015
American Sentinel University, an accredited healthcare-focused online university, has been named an approved national education provider for Aureus Medical Group, a nationwide leader in healthcare staffing services in the U.S.
American Sentinel and Aureus Medical Group are dedicated to improving healthcare and understand the importance that advanced education plays in healthcare transformation. American Sentinel offers relevant and timely curricula that are immediately impactful for travel nurses in their careers.
The education partnership provides Aureus Medical Group and its nationwide network of travel nurses with access to affordable, flexible and accredited online advanced nursing degree and certificate programs to enhance their careers and improve patient care. Aureus Medical Group travel nurses will receive a generous tuition reimbursement that allows them to complete higher levels of education while traveling on assignment.
"Advanced degrees provide travel nurses with the edge they need when applying for their next position and will make nurses more likely to be considered for those positions that pay higher and are in desirable locations," says Judy Burckhardt, Ph.D., MAEd, MSN, RN, dean of nursing programs at American Sentinel University. "Online programs have become even more important in the travel nursing sector for those nurses who want to go back to school and need the flexibility of having education at their fingertips. The flexibility, convenience and accessibility of our online degree programs is appealing for the travel nurse pursuing an advanced degree for greater career advancement."
"Investing in our people and the future of quality healthcare is at the core of Aureus Medical Group. We're proud to partner with American Sentinel University to offer our nurses opportunities for career development and expanded learning," said Craig Wolf, vice president and general manager, Aureus Medical Group. "Our commitment to our employees extends beyond their current day to day roles. Whether a nurse is working toward an advanced degree or aspiring to a new career within healthcare, we want to provide the resources to help make this possible. We're pleased that American Sentinel University has joined us in this effort."
Aureus Medical Group travel nurses gain an advantage from American Sentinel's online classrooms and coursework as well as its virtual simulations that create a realistic environment for more efficient and effective instruction. The use of this technology and the online format allow nurses to complete assignments around their busy work schedules, wherever they are located and immediately apply these skills in their job to achieve academic and personal success.
Students benefit from American Sentinel's MySentinel™ Student Support services, which provide a distinctively personal one-on-one approach to online learning.
These services include new student orientation, dedicated student success advisors, tutoring, student resource center, writing center discussion forum to interact with peers and instant messaging services to connect with their advisor outside of work hours. Students also have access to comprehensive online library services, with help from virtual librarians who are available 24-hours a day.
Aureus Medical Group travel nurses can choose from American Sentinel accredited online RN to BSN accelerated nursing degree program, an RN to BSN/MSN fast-track program that enables RNs to earn their BSN and MSN degrees, an MSN program with five specializations: case management, infection prevention and control, nursing education, nursing informatics, and nursing management and organizational leadership, a Doctor of Nursing Practice (DNP) program with two specializations in executive and educational leadership, a Master of Business Administration Healthcare, and an infection prevention and control certificate program.
Learn more about American Sentinel University's online degree programs at http://www.americansentinel.edu or call 866.922.5690.
About American Sentinel University
American Sentinel University delivers accredited online degree programs in nursing (BSN, MSN, and DNP) and healthcare management (MBA Healthcare, MS in information systems management, and MS in business intelligence and analytics). Its affordable, flexible bachelor's and master's nursing degree programs are accredited by the Commission for the Collegiate Nursing Education (CCNE), of One Dupont Circle, NW Suite 530, Washington, D.C., 20036. The DNP program is accredited by the Accreditation Commission for Education in Nursing (ACEN) of 3343 Peachtree Road NE, Suite 850, Atlanta, Ga., 30326. The university is accredited by the Distance Education Accrediting Commission, DEAC, 1101 17th Street NW, Suite 808, Washington, D.C. 20036, (202) 234-5100, http://www.deac.org
For required student consumer information, please visit: http://www.americansentinel.edu/doe
About Aureus Medical Group
Aureus Medical Group is a national leader in healthcare staffing specializing in the successful placement of Nursing, Advanced Practice, Cardiopulmonary, Diagnostic Imaging, Medical Laboratory, Neurodiagnostics, Radiation Oncology, and Rehabilitation Therapy professionals, as well as Physicians, in hospitals and medical facilities nationwide. With more than 30 years of experience, Aureus Medical offers a full range of staffing options, including national contract (travel), local contract, and direct hire. Aureus Medical is the largest affiliate of Omaha-based C&A Industries, a leading provider of human capital management solutions for more than 45 years.
# # #