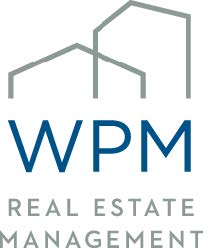 Each WPM associate believes that we can make a difference and help the Baltimore metropolitan region thrive by creating great communities for people to live and work
Owings Mills, Maryland (PRWEB) July 22, 2015
WPM Real Estate Management has been ranked #1 on the Baltimore Business Journal 2015 List of Largest Residential Property Management Companies in the Baltimore Area. This is the fourth consecutive year WPM has topped the list of the 25 largest companies managing residential properties in the Baltimore region.
WPM manages some of the region's most high-profile properties; condominiums such as Scarlett Place in Baltimore's Inner Harbor and The Warrington in Guilford, and multifamily properties such as 520 Park, the historic conversion of the former Hochschild Kohn department store warehouse turned luxury apartment community in Mt. Vernon and Paragon at Columbia Overlook in Columbia. In 2014, WPM added the award-winning 228 luxury residences at Silo Point Condominium to its portfolio of more than 120 multifamily rental communities, condominiums, home owner associations and commercial properties under management in the Mid-Atlantic region.
"We owe our success first and foremost to our strong team of associates," says WPM Chairman Mark Caplan. "WPM fosters a working environment that makes it possible for our team to deliver the highest level of service to our customers. Each WPM associate believes that we can make a difference and help the Baltimore metropolitan region thrive by creating great communities for people to live and work."
The Baltimore Business Journal (BBJ) publishes a book of lists that provides listings of hundreds of the top leading companies in their fields, by ranking in the Baltimore area. The Book of Lists offers essential information on the leading buyers, businesses and employers in over 60 of the United States' most dynamic markets. Click Here to See the Complete Ranking of Residential Property Managers in the 2015 Book of Lists.
About WPM Real Estate Management:
WPM Real Estate Management is an Accredited Management Organization® (AMO®) that provides property management for over 17,000 homes and 35,000 people in the Baltimore/Washington Metropolitan area and Southern Pennsylvania. While historically, the company's primary focus has been and reputation was made managing residential: multifamily, condominium, senior housing, student housing, and homeowner association communities, for a number of years now WPM has also grown its portfolio of commercial, industrial, and retail properties. WPM has been recognized as one of Baltimore's Top Workplaces by The Baltimore Sun for the last 3 years, ranking among the top 5 large employers in 2012 and 2013. The company employs more than 400 employees, with 80 at the corporate office and more than 300 on location.
For more information about WPM Real Estate Management, visit the WPM website at http://www.wpmllc.com.
###