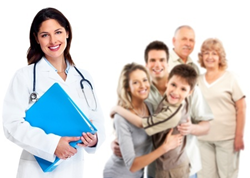 Miami, FL (PRWEB) July 24, 2015
According to the Parent Herald on July 17th, NYU's recent study illuminated many teens are not abusing bath salts; however, those who are are at increased risk for developing chronic addiction, as the frequency of use of bath salts among active users is compulsive and in line with developing a substance use disorder. Bath salts and similar stimulant substances have been under scrutiny in Florida since flakka, a derivative of bath salts has stormed South Florida. NYU's findings were published in the American Journal of Addiction. Those who do actively use bath salts were found to typically abuse other addictive substances. Baths salts have been linked with causing hallucinations, bouts of delirium, and heart problems.
Miami Drug Rehab is on high alert for the admission of patients suffering from addictions to bath salts or similar synthetic drugs. The drug treatment facility in Miami asserts further prevention efforts must be introduced into the community to stave off the proliferation of the bath salt derivative, flakka.
An associate from Miami Drug Rehab comments, "While it's wonderful bath salts have not found their way into schools, flakka is another case entirely. There have been reports of flakka dealers targeting school children because the substance is so cheap. Now more than ever it's imperative parents, the community, and educators are giving teens and middle schoolers, and elementary students the ability to make informed decisions by being exposed to presentations on withdrawal, drug rehabilitation, and the physical and mental effects chronic addiction plagues its users with. It's not enough to hope the trend of bath salts won't spike up again, like flakka is doing right now- we have to make an impactful effort to get the message across."
Miami Drug Rehab provides addiction treatment in Miami and accepts clients from the entire state of Florida. The rehabilitation center prides itself in helping those with substance use disorders regardless of economic standing. The treatment center offers tuition assistance for those in need and accepts most major insurances. Miami Drug Rehab provides a medically rich and holistic healing experience for recovering addicts and helps users overcome addiction by pinpointing the underlying facets of the disease and attacking them directly.
Miami Drug Rehab offers clients 24-hour medical and psychiatric treatment, and includes life-coaching services to help patients establish their professional and academic careers - in addition to secure housing after graduation from addiction treatment in Miami.
For more information about Miami Drug Rehab visit http://www.miamidrugrehab.org/ or call (305)928-2144.