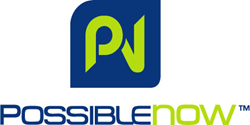 Since inception, PossibleNOW's primary focus has been to help marketing, receivables and collection agencies maintain regulatory compliance and honor consumer contact wishes.
Atlanta, Georgia (PRWEB) July 23, 2015
PossibleNOW, the leading provider of marketing compliance and enterprise preference management solutions, offers a suite of technology solutions and data services to help receivables operations and debt collection agencies achieve TCPA compliance in the wake of the July 10 Federal Communications Commission (FCC) announcement that affords US consumers new protections from automated marketing calls and text messages. By tightening technical definitions and expanding opt-out rights, the FCC announcement makes it imperative for debt collection agencies to track and verify consent to call and/or text consumers on their mobile devices. The new rules require companies to allow consumers to revoke consent more easily and if a phone number has changed hands, companies will only get one chance to stop calling the new user before facing penalties.
"The FCC's announcement means that for debt collectors to meet their business goals, they must ensure that they have a contactable database while still maintaining compliance with consumer contact legislation. Our suite of compliance technology solutions and services specifically addresses the challenges that receivables operations and debt collectors now face under the new FCC rulings," said Scott Frey, President and CEO of PossibleNOW. "It all starts with capturing the written consent of the consumer to contact them on their mobile device. That consent must be maintained, validated and updated as necessary. Our do not contact scrubbing technology identifies which numbers on calling lists are cell phones. Next, collectors can utilize our service to match and append a landline number to the corresponding cell phone number so that they have an additional contact number. We also offer a mobile scoring service which indicates the likelihood that the person who provided consent to the debt collector to contact them on their mobile phone is still associated with that phone number."
Frey continued, "Since inception, PossibleNOW's primary focus has been to help marketing, receivables and collection agencies maintain regulatory compliance, honor consumer contact wishes, and protect consumers from unwanted calls and text messages. Because of the sensitivity around using automated dialers to contact consumers on mobile devices, we also offer a database of phone numbers of known plaintiffs in TCPA and Fair Debt Collection Practices Act (FDCPA) related cases. This known plaintiff database is based on research of public records of litigation that were brought into US federal court, excluding bankruptcy court, in any of the 50 states including the District of Columbia and Puerto Rico. Using this database in conjunction with our scrubbing technology helps receivables operations and collection agencies ensure compliance with current consumer privacy legislation while protecting their organizations from potentially damaging lawsuits."
To learn more about PossibleNOW's technology solutions and services that help receivables operations, debt collection agencies and other organizations ensure effective compliance with the FCC announcement, contact info(at)possiblenow(dot)com or (800) 585-4888.
About PossibleNOW
PossibleNOW, headquartered near Atlanta, Georgia, enables businesses to build lasting, profitable relationships with customers, partners and employees through preference management technology. MyPreferences®, our enterprise preference management platform, empowers companies to listen to and learn from their customers through the active collection and management of preferences such as product interest, channel preference and frequency of communication. MyPreferences easily integrates into existing applications such as CRMs and marketing databases. The MyPreferences platform's flexibility, security and compliance protections make it ideal for serving as the central repository for customer data inside the enterprise and for minimizing regulatory compliance risk. DNCSolution®, the leading cloud-based Do Not Contact application, handles multi-channel direct marketing compliance and helps mitigate risk across the enterprise. For more information, call (800) 585-4888 or (770) 255-1020, e-mail info(at)possiblenow(dot)com or visit http://www.possiblenow.com.