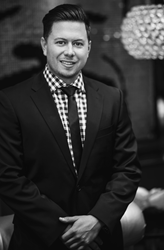 (PRWEB) August 03, 2015
Richard Nolan, a licensed real estate agent in the Palm Springs/Palm Desert/Indian Wells, California, market, has joined the prestigious Haute Living Real Estate Network.
The Haute Living Real Estate Network (HLRN) of Hauteresidence.com is proud to recognize Richard Nolan as a prominent real estate professional and the network's newest partner. HLRN unites a distinguished collective of leading real estate agents and brokers, highlighting the most extravagant properties in leading markets around the globe for affluent buyers, sellers and real estate enthusiasts.
About Richard Nolan:
Richard Nolan began his career as a realtor when he was just 18 and has been a lifelong resident of the Palm Springs area which he feels has been a crucial part of his continued success.
Prior to joining HK Lane, an exclusive affiliate of Christie's International Real Estate, Richard owned a boutique real estate brokerage firm specializing in working investors looking to acquire and restore mid-century modern properties.
Palm Springs is a resort town which has been long considered Hollywood's desert playground for celebrities and has also attracted the attention of international buyers. The Palm Springs market is hot and that is why Richard's motto is "Availability 24/7." His approach is tailored to meet the demands of the individual client. His ability in identifying properties that compliment his clients' lifestyle is second to none. He has a strong passion for architecture and a true love for originality in real estate.
Richard lives in South Palm Desert with his wife Tanya and their dog Ace. In his spare time, he is an avid motorcycle enthusiast.
To learn more, visit Richard Nolan's Haute Residence profile: http://www.hauteresidence.com/member/richard-nolan
About Haute Living Real Estate Network (HLRN):
Haute Living Real Estate Network (HLRN) of Hauteresidence.com offers readers the most prominent directory of experienced realtors, brokers and luxury listings, and HLRN has grown to be the number one source for real estate news, residential developments, celebrity real estate news and more. Seeking an experienced interior designer? Hauteresidence.com is also home to Haute Design Network (HDN), a collective of celebrated interior designers that will help you decorate your new home or stage an active listing.
Access all of this information and more by visiting: http://www.hauteresidence.com