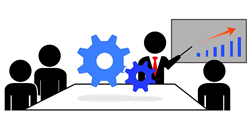 We're really excited to now be offering our SEO services to businesses in northern California.
San Francisco, CA (PRWEB) July 23, 2015
A creative ad agency, Eye To Ad Media introduces SEO services to the San Francisco Bay area. The company will be offering northern California a wide variety of services that are catered towards helping small and medium sized businesses grow their presence online and off. Search engine optimization can be an incredibly powerful tool that can help companies attract their ideal customers.
San Francisco business owners that are looking for a marketing firm that's aggressive and efficient will want to contact one of their media consultants for a no cost or obligation initial consultation. Eye To Ad Media will perform an initial evaluation which can help prioritize company objectives and needs. The consultants will meet with owners and managers to cover strategy and options for aggressive new client acquisition campaigns.
Search engine marketing, website landing pages and direct mail can work perfectly in conjunction with one another. Advertising is all about conversions. With thousands of advertising companies, and millions of options, it can be complicated to find the best channels to promote a business. The best ways to advertise may vary dependent on the target audience and demographic of the prospective client. What works for one industry, may not work for another.
Overall the fundamentals are the same. It's essential to match a consumer's need with a product or service to fulfill it. Ultimately the goal is to drive the prospect to an action such as filling out a web data form, calling a business phone number or sending an email. Hopefully the net result is a sale. There's numerous ways to get people to engage with advertising, but the best leads come in when the consumer has in intrinsic desire or need for what is being sold.
This progressive marketing agency can create ads with enticing offers and strong calls to action. Leads can be tracked though analytics and sophisticated customer relationship management software. Knowing what ad mediums are working versus the ones that are under-performing can be invaluable.
For a limited introductory offer, metro area San Francisco clients can qualify for a 10% savings on all new revolving internet promotion packages. The ad agency is also a reseller for PPC and is currently accepting new clients that can receive a campaign build at no cost. Those interested in learning about unique ways to market a company should visit http://www.EyeToAd.com for more detailed information.
It's very interesting to understand how it all works. Their experts perform detailed keyword research. This can help the marketers gain essential insight into market trends, buying habits, competition levels and consumer demand levels. Finding the best keywords to target is incredibly important. Most industries have hundreds of related keywords that can lead a company to a new customer.
One of the many advantages of online marketing, is the ever expanding use of technology and algorithms. This can be beneficial to the business and the end user. In essence, making it easier for the consumer to find what they need or want, and getting the business in front of the person who's seeking the product or service. Search volume and competitiveness are a couple key metrics the company analyzes when performing search research.
Contact Information:
Zachary Wennstedt
1-800-481-8638
Sales(at)eyetoad(dot)com