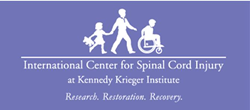 Louisville, KY (PRWEB) July 28, 2015
NeuroRecovery Training Institute (NeuroRTI), a company created to assist in the continued education of neurologic physical therapists, is pleased to announce an official partnership with Kennedy Krieger Institute. As part of the collaboration, Kennedy Krieger Institute becomes a Program Partner with NeuroRTI for their clinic locations in the Baltimore area.
Using the most up-to-date research and cutting edge technology, NeuroRTI is transforming the way neurologic physical therapists are trained and educated. NeuroRTI's Neurologic Physical Therapy Residency, Postprofessional DPT program, and Certification in Neurological Clinical Practice are delivered to the physical therapist, where they live and work, through web-based educational "distance learning" platforms. Online learning is complimented by a thorough mentoring program and on-site weekend intensives conducted at partner locations throughout the United States.
Many members of NeuroRTI's faculty are recognized internationally for their contributions to education, research, and clinical practice. NeuroRTI's faculty have received numerous research grants, taught university level courses, founded business organizations, and held appointed positions in state, national and international professional associations. Under their supervision, students have the opportunity to receive the highest caliber of training and become distinguished leaders in evidence-based neurologic physical therapy practice.
Kennedy Krieger Institute will serve as a training location for NeuroRTI's clinical residency, postprofessional DPT, certification, and traditional continuing education curriculum. The partnership will also allow Kennedy Krieger Institute to expand their internal clinical education and research activities. Several of the offerings included in the Residency curricula will be made available to other staff, enhancing lifelong learning and quality improvement initiatives for many of their professional personnel.
About Kennedy Krieger Institute:
Internationally recognized for improving the lives of children and adolescents with disorders and injuries of the brain, spinal cord and musculoskeletal system, the Kennedy Krieger Institute in Baltimore, MD, serves more than 20,000 individuals each year through inpatient and outpatient clinics, home and community services and school-based programs. Kennedy Krieger provides a wide range of services for children with developmental concerns mild to severe, and is home to a team of investigators who are contributing to the understanding of how disorders develop while pioneering new interventions and earlier diagnosis. For more information on the Kennedy Krieger Institute, visit http://www.kennedykrieger.org.
About The NeuroRecovery Training Institute:
The NeuroRecovery Training Institute (NeuroRTI) is on a mission to create and promote a culture of evidence-based practice (EBP) within the neurologic physical therapy profession. Through transformational education efforts, NeuroRTI has created a full continuum of neurologic training programs beginning with a large nationally-scaled physical therapy Neuro Residency, Certification, Postprofessional DPT, and Continuing Education course work to include various topics in the treatment of spinal cord dysfunction, acquired brain injury, and other neurologic disorders. A course on the Pediatric Neuromuscular Recovery Scale, a cutting edge outcomes tool will be released in late 2015. For more information, please visit http://www.NeuroRTI.com. You can also find NeuroRTI on Facebook, LinkedIn and Twitter, @NeuroRTI.