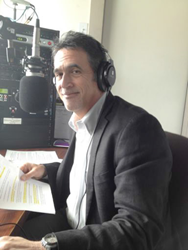 Our model provides local experts who meet face-to-face with families . . .
Sacramento, CA (PRWEB) July 31, 2015
Senior Care Authority today announced the addition of a new franchise operation in the Denver, Colo. area, the 12th franchise to come on board within the past seven months. Founded in 2009, the senior placement company began its franchise marketing efforts last fall and currently has offices in California, Texas, Arizona, Minnesota, Virginia and Colorado, with more offices starting in the Pacific Northwest and Southeastern U.S. within the next 30 days.
Frank M. Samson, CSA, founder and owner of Senior Care Authority, attributes his company's rapid expansion to the growth of the industry itself.
"With the exploding growth of the 65-plus population, or the silver tsunami as we call it, more and more adult children are seeking living and care resources for their aging parents," Samson said. "The fact is, more than 70 percent of people over age 65 will require at least some type of long-term care during their lifetime. And the majority of these seniors rely on their adult children to help them decide where and how to receive care."
Senior Care Authority takes a personal approach to helping them find the best living and care options to meet their needs.
"Many online companies just give families lists of assisted living locations in their area," Samson said, "and the family ends up talking to a call center rep with little or no knowledge of the local facilities, or is bombarded with calls from assisted living sales reps. Even many health care providers just print out lists for families to fend for themselves. It's an impersonal approach to a personal business.
"Our model provides local experts who meet face-to-face with families to assess their needs regarding care, costs and proximity; accompany them on visits to locations that meet those needs, assist with negotiations and paperwork, and follow up with families after a placement is made."
Samson has a successful franchising track record. Prior to launching Senior Care Authority, he founded and was president of InHouse Travel Group, which he franchised in 1995 and grew to 200 franchises within three years. Entrepreneur Magazine listed InHouse Travel as one of the "Fastest Growing Franchises" before Samson sold the business to Uniglobe Travel U.S.A.
Samson's passion for senior care grew out of his own experience caring for elderly family members and weathering the challenges therein.
Samson founded Senior Care Authority in 2009, and by 2011 it was the largest, senior placement agency in the North Bay (area north of San Francisco).
"This model is a more hands-on approach model. In the travel industry, if someone stays at a hotel or resort that's not the best fit, it's not the end of the world. However, if a family places a loved one in the wrong assisted living community or memory care location, it could be devastating for the senior and the entire family," Samson said.
Samson's goal is to have caring advisors as franchisees throughout the country to help families make the best care decisions for their parent or other loved one. Franchisees provide these services at no cost to families, due to commissions paid by the assisted living communities to the franchisees. The company also has national agreements with several of the larger national and regional assisted living providers.
"I have experienced other opportunities, and I believe Senior Care Authority is very well positioned for growth," said Karl Winkelman, who with his wife, Kathy, owns the franchise office in Los Gatos, Calif. "They are very knowledgeable about this business, and Frank did a great job of putting all the pieces together so that when we bought our business we could hit the ground running and start generating business right away."
Senior Care Authority provides personalized senior placement assistance to families seeking the best long-term care options at independent living, assisted living, memory care and skilled nursing facilities. The company is headquartered in Sacramento, Calif., and serves families throughout the country through its franchise operations and network affiliates. For more information, visit http://www.SeniorCareAuthority.com or call (888) 809-1231.