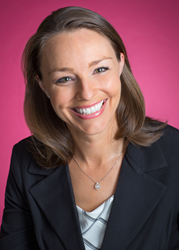 Shak is the perfect fit for us because she will eagerly dig deep into our software, appreciate our company culture and bring an unparalleled combination of franchise experience, work ethic, and empathy to our team. - Stan Friedman
Atlanta, GA (PRWEB) August 03, 2015
While the dog days of summer and annual signs of stagnation may be here for some companies, not so at FRM Solutions, the nation's premier franchise relationship management company. President Stan Friedman and his team are passing on the flip flops and sunscreen this year, and instead are pushing down hard on the accelerator, for what is already shaping up to be a banner year.
FRM Solutions' summer of labor is already paying dividends as the company has recently secured a relationship with Massage Heights and will announce at least 3 more new account acquisitions before Labor Day. Additionally, Shakon Turner, a widely respected franchise development professional, joins the FRM team on August 10th as the company's new Business Development Director. This new position marks Shak's first foray onto the Supplier-side of franchising, as she has spent most of her career working for established franchise brands like CiCi's Pizza, Checkers Drive in Restaurants and most recently, Burger 21 and Melting Pot Restaurants, at Front Burner Brands.
According to FRM Solutions President, Stan Friedman, Turner is a perfect fit for the FRM team because she fits their culture and fulfills a pressing need.
"Shak's depth of franchising experience fills a missing link on the business development side of our team," said Friedman. "Just as I tell our clients and prospects, the key to sustainable growth and success is placing excellent people in a 'systems reliant' environment. We've worked hard to improve our processes and are now following the old Disney adage - 'hire the attitude and train the skill.'
"Shak is the perfect fit for us because she will eagerly dig deep into our software, appreciate our company culture and bring an unparalleled combination of franchise experience, work ethic, and empathy to our team. She's one of franchising's best and we're proud to have her. The timing of her hire couldn't be more perfect for FRM Solutions!"
In early August, as Turner hits the ground running, so does Friedman, as he hits the road for a jam-packed late summer and fall franchise trade show schedule. Here's where he's headed:

Faegre Baker Daniels Franchise Summit (August 5-6): This year's Faegre BD summit will focus on a key topic in franchising - "Leadership and Collaboration: Difference Makers for Successful Franchise Relationships and the Brand Promise." FRM Solutions will sponsor the Summit and Friedman will co-facilitate a roundtable focusing on effective franchise leadership and collaboration between franchisors and prospective franchisees.
Franchise Capital Exchange Summit (August 24-26): This is the only event of its kind where franchisors have the opportunity to present plans for growth and development to a wide array of potential investors. FRM Solutions will sponsor the show and Friedman will participate in the coaching cycle and other components of the three day program.
Springboard Emerging Franchisor Conference (September 16-18): FRM sponsors the show and Friedman will participate in the daily events as more than 250 franchise executives will be present to share common pitfalls, lessons learned, and development strategies with executives leading new and emerging franchise brands.
Franchise Action Network Annual Meeting (September 29-30): Formerly known as the Public Affairs Conference, this is the annual meeting hosted in Washington, DC by the International Franchise Association (IFA) that gives IFA members the opportunity to discuss rules and regulations impacting the franchise business model with legislators on Capitol Hill. Friedman will attend the program as part of FRM's commitment to support franchising's key political initiatives and represent GA-based companies during state legislator discussions.
FranTech: Digital Marketing and Technology Conference (October 26-28): FRM Solutions will sponsor this annual conference designed to help franchise professionals navigate the maze of digital marketing and technology solutions. Friedman will attend the Conference and lead multiple discussions related to franchise relationship management technology.
"I'm excited to attend these programs in the next few months because it allows me to show more franchise executives how to make their brands systems reliant not people dependent," said Friedman. "Franchise brands succeed when they are committed to sustainable growth, as opposed to growth for growth's sake, and when their technological tools, systems and employees are functioning harmoniously. I look forward to engaging with the leaders of emerging and legacy brands who are committed to the franchise space and are eager to take those brands to the next level."
For more information about FRM Solutions, please visit http://www.frmsolutions.com.
###
About FRM Solutions:
Based in Atlanta, GA, FRM Solutions offers franchisors the ability to better manage their relationship with prospective and existing franchises through a customizable customer relationship management (CRM) software tool. FRM Solutions is built on the industry's leading Microsoft Dynamics CRM and SharePoint platform. The platform is supported by a worldwide network of Microsoft partners –making the software solution more flexible for franchisors. FRM Solutions has successfully completed dozens of CRM deployments over the years and is a proud member of the International Franchise Association Supplier Forum, a Microsoft Gold Certified Partner, and a past nominee for Gartner's CRM Excellence Award.
For more information about FRM Solutions, please visit frmsolutions.com.