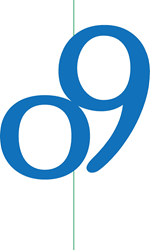 To further improve upon our demand forecasting process, having a platform that allows sales and marketing to collaborate with supply chain was crucial. –Harish Lade, General Manager of Systems at Asian Paints
Dallas, Texas (PRWEB) July 31, 2015
Asian Paints, India's leading paint company, is a recognized leader in using information technology to drive process innovations. Due to business growth, and increased product portfolio and channel complexity, Asian Paints realized the need to take its planning and demand collaboration processes to the next level. Asian Paints selected o9's state-of-the-art cloud based integrated analytics, planning and performance management platform called mPower for the initiative.
"To further improve upon our demand forecasting process, having a platform that allows sales and marketing to collaborate with supply chain was crucial. With our prior solutions, the demand management process was primarily a supply chain driven activity. We were looking for a solution that would allow our sales and marketing team to have a simple user experience that will allow to work collaboratively and provide relevant market insights that impact demand in their geographies and products. o9 fit the bill after a thorough evaluation. The o9 team has delighted us by exceeding our expectations in delivery. They have been a true partner", said Harish Lade, General Manager – Systems at Asian Paints.
In 16 weeks, using o9's innovative contextual design and rapid iterative deployment methodology, Asian Paints and o9 teams were successfully able to understand the real needs of the user community, and deploy a next generation collaborative demand planning process across sales, marketing and supply chain organizations. Besides allowing Asian Paints to have detailed visibility into demand across all channels and brands, the process enables the organization to make smart decisions to shape demand and align supply. Rapid adoption has been driven by innovative features like "connected excel", "smart collaboration", and "management digests" that plug into mPower's high performance analytics and planning engine, and make the system extremely user friendly, as it adapts to the way users do work versus requiring them to learn new technology.
"With this next generation collaborative planning process, we will see better alignment between marketing, sales and supply chain, leading to improved service levels while controlling our inventory and supply chain costs. It will further improve our competitive advantage in servicing our dealers and end customers" said, Manish Choksi, President - Home Improvement, International and IT at Asian Paints.
"It is a pleasure working with Asian Paints because they are innovation minded, and a value focused organization like we are. This rapid deployment is a great testament to the strength of our mPower cloud platform in driving viral adoption of collaborative planning processes in complex business environments, and our innovative rapid implementation methodology", said Chakri Gottemukkala, co-founder, president and CEO of o9.
"The journey has just started with the delivery of this solution in record time. We are excited about the value that we can create by building on this and creating a game changing integrated business planning platform" for Asian Paints, said Sanjiv Sidhu, co-founder and Chairman of o9.
About Asian Paints Limited
Asian Paints is India's leading paint company and ranked among the top ten Decorative coatings companies in the world with a consolidated turnover of INR 14,182.8 crores (INR 141.83 billion). Asian Paints along with its subsidiaries have operations in 19 countries across the world with 26 paint manufacturing facilities, servicing consumers in 65 countries through Berger International, SCIB Paints – Egypt, Asian Paints, Apco Coatings Taubmans and Kadisco.
About o9 Solutions, Inc.
o9 is a leading provider of cloud Decision Management Solutions empowering Sales, Supply Chain, Product Portfolio and P&L management processes. Recognizing that process adoption is key to driving value in large, complex organizations, we have focused our technology and delivery methodologies to drive viral adoption by providing powerful but simple to use analytics, planning and performance management capabilities. We are on a mission to earn most valuable solutions partner status with 100% of our clients.
For more information, visit http://www.o9solutions.com.