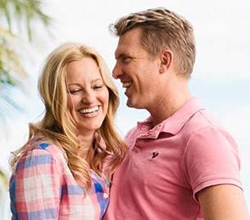 Our focus has been on supporting our team and establishing local systems for training and duplication. This platform adapts well internationally
(PRWEB) August 12, 2015
The dynamic couple have been "serial entrepreneurs" with Nicole leaving a successful corporate career at 27 to set up a consulting business. Since that time, Nicole has played a key role in transport strategy and infrastructure working on projects valued at billions. Justin has run a range of businesses in the wellness industry. Both have a passion for wellness and established a food blog for busy professionals alongside a health coaching business.
But they are most excited about the growth of their international network marketing business at http://www.gojustinandnicole.com.
Indeed Nicole and Justin have become Australia's first Platinum Executives for ASEA – a technology that harnesses redox signaling molecules, which are vital to the body's immune system and cellular healing mechanisms. The feat is a remarkable achievement given the Australian and New Zealand market launched with just a single product – Renu 28, the topical delivery of ASEA's redox technology.
Nicole says, "By only having a single product, we have had to innovate and look at the potential ways people can use Renu 28 to achieve the transformational benefits from these foundational molecules.
"As a result, we've developed a greater understanding of just how many benefits can be derived from Renu 28, than almost anyone else worldwide."
Justin adds, "The applications are endless. From your everyday person to health professionals – there are so many ways to incorporate Renu 28".
Nicole & Justin have built a fast-growing and solid team in Australia, with large teams in Brisbane, Melbourne and Perth. This is solely with Renu 28, but Nicole says, "What we are really excited about is how the growth with this amazing product is expanding beyond the Aussie market to Europe and to N. America."
Nicole says, "Our focus has been on supporting our team and establishing local systems for training and duplication. This platform adapts well internationally – making it easy for anyone to achieve business success with ASEA".
"People want to connect with leaders in their local market and hear their stories. We stay in touch with our leaders across Australia, and the globe, by leveraging technology and making sure they have a local system to get plugged in and connected to," Justin said.
The pair is growing a global team and rolling out their successful training and duplication platform to international markets, including Devon, London and Stratford-on-Avon in the UK.
"We love to travel and ASEA has allowed us to do that much more frequently. Later this year we will be traveling to Los Angeles and other cities in North America to make presentations about ASEA.
"We see this as an incredible opportunity. Everything we put in place right now in Australia is going to set us up with a strong base for when the company's flagship product, ASEA Redox Supplement, launches in our local market".
"When you focus your energy and attention on something, the possibilities of what you can create are endless."
For more information or interview go to http://www.gojustinandnicole.com
ASEA, LLC which launched in late 2010 in N America and mid 2014 in Australia and New Zealand, manufactures the world's first and only Redox Signaling supplement. These Redox Signaling Molecules in ASEA support the vital activity of cellular repair and replacement that are necessary for optimal cellular health.