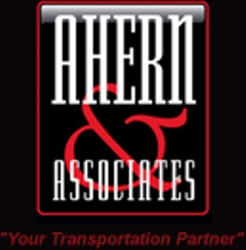 Ahern often likens the sale of a business to that of planning your own funeral.
Phoenix, AZ (PRWEB) August 06, 2015
Andy Ahern, Founder and CEO of Ahern & Associates, the premier transportation consulting and M&A advisory firm, once again partnered up with CFF Nation to deliver vital content to the trucking industry. Ahern started off the "Finish Line With Andy Ahern" channel with four videos about the industry as a whole, technology, and an introduction to selling. The new four-part series titled "Selling A Transportation Company" takes owners and brokers deeper into the sales process. Part one was launched this week and has already garnered over 2,500 views.
In the first episode of the series, Andy Ahern sets out to answer common questions about timing and profitability that come from brokers, buyers, and sellers. He stresses the importance of preparation, both from a personal and from a business perspective. Before getting ready to sell mentally, owners need to have their company reviewed.
A review should be done by a person or company with extensive experience in the trucking industry and that has been involved in at least 100 transactions previously. Ahern explains that getting an accurate assessment of a business' value sets up the rest of the sales process for success. In order to receive a proper review, owners will need to provide financial statements for the last three years, assets, and liabilities.
Ahern recommends that owners then move into the mental preparation process assuming the price fits what they are looking for; it is imperative that the market and seller expectations agree. "Are you ready to let go? Do you have something else to do with your life?" Ahern prods owners to think about the future of the business, the lives of employees, their own lives, and the lives of their family.
Ahern often likens the sale of a business to that of planning your own funeral. Because it is an emotional process, owners looking to sell should have a plan and a purpose once they enter retirement. He wraps up part one by encouraging owners looking to sell to follow these steps, and he prepares viewers for part two.
CFF Nation is the "transportation industry business advice network", and it offers more than 30 video and audio podcast shows. The channels provide drivers and management alike with important industry updates, advice, and life-balance tips.
About Ahern & Associates, Ltd.
Ahern and Associates is North America's leading trucking and transportation management consulting firm. The skilled consultants at Ahern and Associates specialize in mergers and acquisitions of trucking and logistics companies as well as the restructuring and evaluation of existing carriers that seek to increase operating efficiency and improve profitability. Since 1987, Ahern and Associates has aided hundreds of buyers in the acquisition of trucking and logistics companies throughout the U.S. and Canada as well as assisting many transportation and logistics companies in reducing their overall operating costs and increasing their profitability.
For more information, please call 602-242-1030 or visit http://www.ahern-ltd.com.