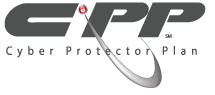 Tampa, FL (PRWEB) August 11, 2015
The Cyber Protector Plan® (CPP) is pleased to announce Beazley's Breach Response product is now offered on an admitted basis in 38 states to select professional firms. The CPP, in conjunction with Beazley, offers insureds a solution to privacy breaches and information security exposure tailored to the specific needs of diverse organizations. The solution, known as Beazley Breach Response, offers forensic, legal, notification, credit monitoring and call center services, ensuring that when a breach occurs, the affected organization can move swiftly to protect its reputation with customers.
Protection is now available on an admitted basis to the following professionals:

Medical Professionals including Dentists, Physicians, Optometrists with up to five professionals
CPA Firms with up to $5 million in revenue
Law Firms with up to 10 lawyers
"According to a study by the Ponemon Institute, there was an 11% increase in the total cost of a data breach over the past year with the average cost coming in at $6.5 million*, making this coverage absolutely necessary for all professional organizations, which is why we are proud to introduce our admitted product into the marketplace," says Urvish Patel, Executive Vice President of the CPP. "We continue to offer coverage on a non-admitted basis to other professional service providers."
Benefits of the Beazley Breach Response product include:

Breach response services provided outside the third party limit of liability, ensuring that this limit will not be eroded by prior use of the available breach response service
Forensic and legal assistance from a panel of experts to help determine the extent of the breach and the steps needed to comply with applicable laws
Notification provided on the basis of the number of affected individuals, not a dollar amount, to persons who must be notified under applicable law
Each notified individual will receive an offer for 12 months of free credit monitoring
Identity theft-related fraud resolution service for individuals enrolled in credit monitoring who become victims of identity theft
About Cyber Protector Plan® (CPP)
The Cyber Protector Plan® is a division of B&B Protector Plans Inc., specializing in Cyber Liability insurance, and is a wholly owned subsidiary of Brown & Brown, Inc. offering comprehensive and proactive solutions to the critical cyber security issues faced by businesses today. The CPP is dedicated to assisting businesses in meeting compliance standards through risk management services, education and training. The Cyber Liability Insurance Program is offered through Beazley, which manages Beazley Insurance Company Inc. and six Lloyd's syndicates.
The program is offered on an admitted basis in Alabama, Arizona, Arkansas, Colorado, Connecticut, Delaware, Florida, Georgia, Idaho, Illinois, Indiana, Kansas, Kentucky, Maine, Massachusetts, Michigan, Minnesota, Mississippi, Montana, Nebraska, Nevada, New Hampshire, New Jersey, New York, North Carolina, North Dakota, Ohio, Oklahoma, Oregon, Pennsylvania, Rhode Island, South Carolina, South Dakota, Tennessee, Texas, Utah, West Virginia, Wisconsin, and the District of Columbia. The program is offered on a non-admitted basis in Arkansas, Hawaii, Iowa, Louisiana, Maryland, Montana, New Mexico, Virginia, Vermont, Washington, and Wyoming.
CPP® is a division of B&B Protector Plans Inc., which is a wholly-owned subsidiary of Brown & Brown, Inc. ("Brown & Brown"), a publicly held insurance intermediary whose stock is traded on the New York Stock Exchange, Inc. Brown & Brown is ranked as the seventh largest insurance intermediary in the United States by Business Insurance magazine.
About Beazley
Beazley plc (BEZ.L), is the parent company of specialist insurance businesses with operations in Europe, the US, Asia and Australia. Beazley manages five Lloyd's syndicates and, in 2014, underwrote gross premiums worldwide of $2,021.8 million. All Lloyd's syndicates are rated A by A.M. Best.
Beazley's underwriters in the United States focus on writing a range of specialist insurance products. In the admitted market, coverage is provided by Beazley Insurance Company, Inc., an A.M. Best A rated carrier licensed in all 50 states. In the surplus lines market, coverage is provided by the Beazley syndicates at Lloyd's.
Beazley is a market leader in many of its chosen lines, which include professional indemnity, property, marine, reinsurance, accident and life, and political risks and contingency business.
*Ponemon Institute Cost of Data Breach Study (May 2015)