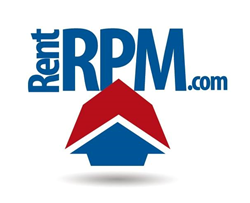 Their knowledge and understanding of San Diego County is unmatched in the industry.
San Diego, California. (PRWEB) August 13, 2015
This month, San Diego's premiere property management team, Real Property Management, hit a milestone 40-year birthday. Unseen by many small businesses in this day and age, the company attributes their ability to keep up with the times for their continued success. By implementing new technology that has been able to help streamline the team's day-to-day operations, they've been able to provide high quality service for their clients. Real Property Management is located at 2575 Pio Pico Drive in Carlsbad, California, and serves areas throughout San Diego County. For a complete list of their services visit their website.
Of the company's milestone, owner, John Mayberry said, "We couldn't be happier. Few companies make it to 40-years and even less of those are small businesses. It's our ability to connect with clients on a personal level that has kept the company around for so long." Family owned and operated since 1975, Real Property Management prides itself on managing properties on a personal level. "For over four decades, we've been blessed to serve San Diego County, while establishing ourselves as regional leaders in our industry," he continued.
The updated technological advances in the office and personal level of service have been advantageous to the management team. Small businesses have a high failure rate and rarely experience the level of achievement that Real Property Management has obtained. The team plans to continue their success by providing high quality services including: monthly financial reports, itemized invoices and expense reports, 24-hour emergency phone support, online tenant support, and thorough tenant inspections. In celebration, the management team will offer two months of management for all new clients that mention the offer (restrictions apply).
Real Property Management is one of San Diego's oldest property management companies. By offering personal service with high level business strategies they've kept a steady stream of clients. Their knowledge and understanding of San Diego County is unmatched in the industry. A thorough attention to detail and an intricate understanding of the area allows them to ensure customer satisfaction. With quick phone and email responses, fast turn-around time on work orders, and a knowledgeable team, Real Property Management promises some of the highest quality service available.
END