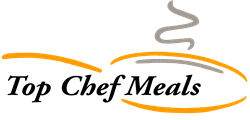 We are very excited about our Paleo program and the opportunity to meet the needs of busy people looking to follow a strict Paleo diet, without all the hassles of cooking meals for themselves.
Elmsford, NY (PRWEB) August 04, 2015
Top Chef Meals a division of the Crystal Spoon Corp today announced the availability of a completely new line of Paleo meals offered either individually or as part of a complete weekly diet meal program. Hand prepared by its own chefs, the new meals can actually be customized with choices of vegetables and alternative protein selections all following the Paleo meal restrictions. With a broad line of meals which including breakfasts as well as lunches and dinner, customers will have a large array of choices that even include Paleo compliant desserts and snacks to add to their order.
All Top Chef Meals are freshly prepared by talented chefs and flash frozen for delivery, thus avoiding any chance of spoilage in the delivery process. All meals are cooked to order and delivered by Top Chef Meals own couriers to people homes or offices throughout the New York City and surrounding suburbs. Customers have the option of storing their meals for up to four days in the refrigerator or placing their meals in the freezer where they are still at their peak flavor for up to two weeks. Meals can be stored in the freezer for up to three months if needed.
About Top Chef Meals
Top Chef Meals freshly prepares hundreds of meals per week for customers in the greater New York city, and surrounding areas of the metropolitan area. Additional information about Top Chef Meals can be found by visiting topchefmeals.com and on Facebook at http://www.facebook.com/TopChefMeals