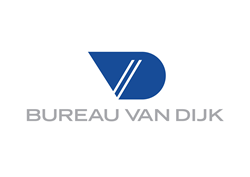 The US insurance sector proved to be a hotbed of M&A activity in July, with some sizeable deals.
New York, NY (PRWEB) August 03, 2015
There was a sharp uptick in the value of mergers and acquisitions (M&A) targeting North American companies in July, boosted by significant growth in the US. The increase in US M&A value offset an 80 percent decrease in the value of deals with Canadian targets over the four weeks.
In all, there were 1,079 transactions worth a combined USD 258,501 million in the region as a whole, compared to 1,464 deals worth a collective USD 165,631 million in June, representing a 56 percent increase in monetary terms. Value was also up on 12 months ago, when deal-making worth a total of USD 186,755 million was announced.
M&A value targeting US companies accounted for 98 percent of regional value with USD 252,190 million, almost double USD 130,554 million in June and 53 percent higher than the same time in 2014. Volume fell 23 percent month-on-month from 1,088 to 834 transactions. Meanwhile, there was a near five-fold decrease in Canadian M&A over the four weeks from USD 35,076 million to USD 7,136 million and was two-thirds lower than the USD 21,858 million announced in July 2014.
Lisa Wright, Zephyr director, said: "The US insurance sector proved to be a hotbed of M&A activity in July, with some sizeable deals. In particular, the country's health insurance industry is undergoing a major transformation following the Affordable Care Act, which will likely pave the way for further consolidation."
The value of private equity and venture capital (PE and VC) investments with North American targets decreased by 61 percent month-on-month to USD 12,206 million in July from USD 31,534 million, while volume declined at the slower rate of 31 percent from 503 transactions to 345. In a 12-month comparison, value was 14 percent lower and volume down 50 percent in the four weeks under review (July 2014: 695 deals worth a total USD 14,169 million).
For the full M&A Reports from Zephyr, please visit mandaportal.com
About Zephyr
Zephyr is an information solution containing M&A, IPO and venture capital deals and rumors with links to detailed financial company information. Zephyr, published by Bureau van Dijk, covers various deal types including M&A activity, IPOs, joint ventures and private equity deals. The deals on Zephyr are linked to the company financials and peer reports on BvD's product range, which includes Orbis, Amadeus and Osiris, for company valuation and benchmarking.
Zephyr contains information on over 1 million deals. Over 85,000 deals are added each year depending on levels of deal activity. Zephyr has no minimum deal value. Zephyr's UK and Singapore researchers speak over 40 languages and use native language and English sources in their deal research. http://www.zephyrdealdata.com
About M&A Portal
The M&A Portal is a resource for anyone interested in M&A Deals intelligence and information. We host M&A news, deal commentary, features and research papers written by experts across the globe.
About Bureau van Dijk
Bureau van Dijk (BvD) is the leading provider of private company, corporate ownership and deal information. BvD's product range combines data from regulatory and other sources, including 120 information partners, with flexible software to allow users to manipulate data for a range of research needs and applications. Its Orbis database provides information on over 160m companies across the globe.
In addition, BvD addresses specific business challenges through its range of Catalysts including transfer pricing, credit, procurement, KYC, client on-boarding, M&A research and valuations, while BvD custom delivers fully bespoke solutions. BvD also publishes the global M&A database, Zephyr.
The company has a global presence with over 30 offices worldwide. For more information on BvD, visit http://www.bvdinfo.com. Twitter: @BvDUS