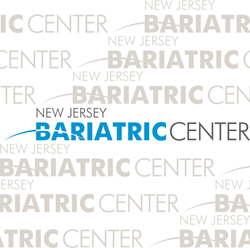 With the addition of the new balloon procedure, there are now several options for patients in the lower BMI range - Ajay Goyal, MD, FACS and founder of New Jersey Bariatric Center®
Springfield, New Jersey (PRWEB) August 05, 2015
A newly approved non-surgical weight loss balloon expands the choices for people with obesity, but patients should research all their options and speak with a bariatric surgeon to determine the best choice for their health and weight loss goals, said Ajay Goyal, MD, FACS, a leading New Jersey bariatric surgeon and founder of New Jersey Bariatric Center®.
The new non-surgical procedure, called the ReShape™ Integrated Dual Balloon System, was approved by the Food and Drug Administration on July 28th for adults with a Body Mass Index (BMI) of 30-40 who also suffer from at least one other obesity-related health condition, according to an FDA press release. Weight loss surgery, such as the gastric bypass, gastric sleeve or gastric band, surgically alters the digestive tract to aid obese patients in losing weight and is approved for patients with a Body Mass Index of 40 or above, or for those with a BMI of 35 and another obesity-related illness such as diabetes or hypertension, said Dr. Goyal.
"With the addition of the new balloon procedure, there are now several options for patients in the lower BMI range," explained Dr. Goyal, who is also Director of Bariatric Surgery at Overlook Medical Center, Summit, N.J. "Our patients have also seen some great success with new weight loss medications so there is a lot of information to sift through."
"Patients should compare the risks and the benefits of each, in addition to gaining an understanding of what is covered by insurance and what their out-of-pocket expenses are," he said. "Then they can make an informed decision with the help of a bariatric specialist or surgeon to ensure it is a decision that will best suit their goals."
If the patient decides on the balloon, it should be done as part of a medically supervised weight loss program that includes education on diet, exercise and lifestyle modifications, he said. "New Jersey Bariatric Center will be offering the new procedure as part of our multi-disciplinary weight loss program that includes counseling by registered dietitians and licensed bariatric psychologists."
New Jersey Bariatric Center® surgeon Glenn Forrester, MD, FACS, added that the dual balloon weight loss procedure might be a good option for patients who need to lose weight prior to having gastric bypass or gastric sleeve procedure.
"Some of our patients – especially if their BMI is 50 or higher – are advised to lose weight before their surgery because doing so lessens their risk of surgical complications," said Dr. Forrester, who is also Director of Bariatric Surgery at Robert Wood Johnson University Hospital Somerset in Somerville, N.J. "But insurance companies have also gotten much more strict in their requirements. Many will not approve a patient's surgery if they do not lose weight during their pre-op period."
The dual balloon is inserted by endoscope during noninvasive outpatient procedure that takes about 30 minutes, according to the FDA. Once implanted, the device is inflated to occupy space in the stomach, which may contribute to a greater feeling of satiety or fullness. The device does not change or alter the stomach's natural anatomy and is removed 6 months after insertion.
According to a study published in the journal Surgery for Obesity and Related Diseases, patients that had the ReShape Procedure lost 2.3 times as much weight as a control group that received diet and exercise coaching only.
About New Jersey Bariatric Center
New Jersey Bariatric Center, a medical and surgical weight loss center with offices in Springfield, Somerset and Hoboken, New Jersey, helps patients achieve long-term weight loss success through the most advanced bariatric surgery procedures, including gastric sleeve, gastric bypass, LAP-BAND and REALIZE Band procedures. Led by the team of Drs. Ajay Goyal, Glenn Forrester and Angela Glasnapp, the New Jersey Bariatric Center's approach to patient care has resulted in zero mortalities and a complication rate that is lower than the national average. For more information about bariatric surgery, visit http://www.NJBariatricCenter.com.
Free weekly patient education seminars are held in Woodbridge, Summit, Springfield, Bridgewater and Secaucus, NJ, for individuals interested in learning more about weight loss surgery. To view dates or register for a seminar, visit http://www.njbariatriccenter.com/news-events/events/weight-loss-surgery-seminar or call 908-481-1270.