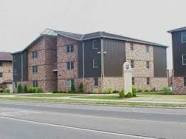 Portsmouth, OH (PRWEB) August 04, 2015
The WiFi Solutions Group, Columbus, Ohio, signs deal with Shawnee State University located in Portsmouth, Ohio to provide WiFi for all of their Student Housing Facilities located off campus.
The WiFi Solutions Group is currently providing WiFi Services for one (1) of the off-campus student housing apartment complexes. After evaluating all options, the Director of Student Housing, Mr. Bill Rockwell elected to expand the current WiFi Coverage provided by the WiFi Solutions Group to include all off-campus student housing apartment complexes. This meant that the coverage to be provided by WiFi Solutions would increase from 2 apartment buildings to 22 apartment buildings.
The WiFi Solutions Group specializes in Wireless (WiFi/RF) platforms representing over ten (10) world class brands. This affords the WiFi Solutions team the ability to evaluate multiple potential solutions from their arsenal of products to meet both the requirements and budget of the Shawnee State University Student Housing Division.
Shawnee State is a student-focused public university offering a highly personalized, affordable, and accessible education dedicated to the exploration of emerging technologies and emerging ideas. It's a place where professors know you by name, and where you can make a name for yourself.
Of interest is the fact that Shawnee State University is ranked #8 in the Nation for game design.
Contact Joseph Nicholas, WiFi Solutions Group, for more info at 1-855-723-WIFI (9434)..