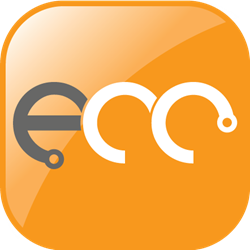 Webgility software empowers e-commerce companies so they can grow their businesses faster, and that raises the game of the entire e-commerce marketplace.
San Francisco, CA (PRWEB) August 05, 2015
Webgility Inc., the leading provider of software for e-commerce sales insights, has released important updates to both its eCC Cloud and eCC Desktop software. These changes bring more business intelligence and sales visibility to multi-channel online retailers who use eCC software to connect sales data from all sources of revenue and expenses.
"Without insights into the entire business and efficient tools for managing their finances, e-commerce companies are flying blind," says Webgility Founder and CEO Parag Mamnani. "Our software closes the information loop holistically, so financial decisions can be made with real-time data intelligence and broad perspective."
Updates:
eCC Cloud now supports Consolidated Syncing, which combines multiple orders into a single transaction in QuickBooks Online or Xero. With this enhancement, eCC Cloud customers' get accurate data at a summary level without slowing down the system. It also makes it easier to reconcile accounting, since the transactions can be aligned with daily bank deposit cycles. With Consolidated Syncing, all the sales for a day or month can be combined into a transaction but broken out by line items for the products and fees, so users can understand exactly what's selling and what their costs are with the click of a button.
eCC Desktop now supports the new marketplace Rakuten.com (formerly known as Buy.com), in addition to more than 40 other e-commerce channels. Users can also connect to any Custom Store by downloading orders in a CSV format. This means users can import sales data from all their sales channels to gain valuable financial insights, post in QuickBooks, and manage shipping operations.
"With every new feature and with each added sales channel, eCC customers gain more flexibility and financial intelligence," said Webgility Director of Product Rob McGrorty. "Webgility software empowers e-commerce companies so they can grow their businesses faster, and that raises the game of the entire e-commerce marketplace."
Media contact Abbie Tuller: (415) 666-2621 x604, abbiet(at)webgility.com.
About Webgility
Webgility is the leading provider of software for multi-channel e-commerce businesses. Its mission is to empower online retailers to increase profits and grow their business. Webgility's product suite simplifies operations and provides financial insights so these companies can make smarter decisions and run multi-channel sales more effectively from a single software. Webgility is a certified partner of Intuit®, QuickBooks®, Xero, and NetSuite®, and works with more than 40 e-commerce platforms and SaaS providers (such as Amazon®, eBay®, Bigcommerce®, Shopify®, and Magento®), including shipping carriers (FedEx®, UPS®, USPS), payment processors (PayPal, Stripe), and hosting providers. Webgility's flagship eCC software manages millions of transactions each month for more than 10,000 online stores. Founded in 2007, Webgility is headquartered in San Francisco with an international branch in Indore, India. For more information about Webgility, visit http://www.webgility.com.