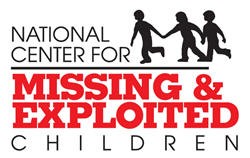 Raleigh, N.C. (PRWEB) August 06, 2015
Sunstates Security has partnered with the National Center for Missing and Exploited Children (NCMEC) to educate security employees on their role in family safety. The Raleigh, N.C. firm is the first private security services company to incorporate the NCMEC presentation, "Missing & Exploited Children: What Security Professionals Need to Know," in its online training system.
Sunstates President Glenn Burrell, CPP, and CEO Kathryn Burrell met with NCMEC representatives last February at a National Association of Security Companies (NASCO) seminar. "We were impressed with the organization, its training program and the urgency of its mission," said Glenn Burrell. "We are honored to have been selected as the nation's first security services program to have access to the program."
Matt Smolecki, CPP, Corporate Training & Safety Manager for Sunstates, commended the NCMEC on the high quality of the educational module. "It effectively emphasizes the importance of security personnel to be observant and inquisitive," he said. "We are one of the few industries that routinely interrupts, interferes with, and inconveniences others. This training offers hard-hitting, personal justification to observe, detect and report, while following one's gut instinct."
The NCMEC module went live on the Sunstates Learning Management System in July 2015. Since then, 40% of the firm's employees have voluntarily completed the training. "Many have commented on how the program has educated them on such a serious issue and provided specific guidance on key observation skills," said Glenn Burrell.
Even though the NCMEC has only recently launched the program for private security personnel, the organization reports that it has already learned of success stories as a result of the training.
Established in 1984, the NCMEC is the leading U.S. nonprofit organization working with law enforcement, families, and the professionals who serve them on issues related to missing and sexually exploited children.
About Sunstates Security
Based in Raleigh, N.C., Sunstates Security provides uniformed security personnel and security consulting services to clients throughout the United States. The company is certified as a Women's Business Enterprise by the Greater Business Women's Council, a regional certifying partner of the Women's Business Enterprise National Council (WBENC).
###