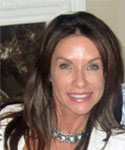 The aim of education is the knowledge not of facts but of values. ~William Ralph Inge
New York, New York (PRWEB) August 13, 2015
The New York Course is a 6 consecutive day, DUAL Designation Course. The core designation of Advanced Home Stager and Staging Design Pro designation is a hands on approach to learning and application. The Staging Design Pro designation is unique to The Academy, covers design techniques for the luxury design and staging market that can be applied to the students home staging design business. Including learning how Interior Designers charge and work with their clients with a special trip to the design center and additional speakers.
According to owner Kim Kapellusch, everyone loves the second designation that can be earned in one course.
Over the six, fun, information rich days the instructor, Kara Woods and guest speakers will help students master critical design principles, employ a systematic process to simplify each home staging project, and integrate sound business fundamentals into the students new staging practice.
Kara Woods has been an instructor for The Academy of Home Staging & Design for 5 years. Owner of Staged to Move,a highly successful Home Staging and Design business, Kara offers a unique perspective to this course. Kara values results from her work and her teaching. "The seemingly small changes that I make as a stager, and my work as an instructor, affect how people live and interact. That's a great day of work to me! I feel wonderful helping to make that happen."
Only a few seats left for this Duel Designation Course. Earn two designations for the price of one.
For more information and course schedules click here: The Academy of Home Staging & Design or call to register and hold a seat: 800-574-5576.