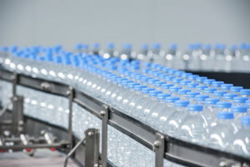 Deland, Florida (PRWEB) August 06, 2015
Pelican Water Systems, a champion of affordable and environmentally sound products, is pleased to present both countertop and under counter mounted water systems as a responsible solution to today's drought problem.
With much of the West Coast facing severe summer drought, Pelican Water Systems encourages the environmentally conscious homeowner to consider installing a home water filtration system in place of using bottled water for consumption. These systems provide not only high quality filtered drinking water, but also help curb the waste of disposable plastic drinking bottles and well as the environmental damage incurred in their production.
Bottled drinking water is not held to the same health standards as municipal (city) water and, according to an NRDC test, contains contaminants exceeding state health limits in 22% of cases. In addition, the EPA does not require bottled water manufactures to disclose their water source and, according to Consumer Reports Magazine, is just purified tap water 49% of the time.
Further, the production of commercial, disposable drinking water bottles requires an enormous amount of resources including:

The use of 3 liters of water to create 1 litter of bottled water for sale
1 ton of PET plastic manufacturing creates 3 tons of CO2 greenhouse gasses
17 million barrels of oil consumed in the production and transportation (from plant to retail store) of bottled water
Of the 30 billion bottles of water consumed in the US annually, only 31% are recycled, leaving 20 billion non-biodegradable bottles littering landfills and oceans every year.
With tap water costing just a penny for a gallon, about 1000 times cheaper than the bottled alternative, many conscious consumers are making the switch to Pelican Water countertop and under counter water filtration systems.
Pelican has systems that are NSF certified and filter drinking water directly at the faucet removing many harmful contaminants from water including 99% of Chlorine, 96% of Fluoride, 98% of Lead, and 97% of Arsenic. Pelican systems are designed to use minimal space on or beneath your counter and are engineered to be self installed with simple maintenance.
Pairing a Pelican Water System with a reusable BPA free water bottle can provide cleaner, more environmentally friendly water to your home while working to conserve resources and reduce waste.
About Pelican Water Systems
PelicanWater.com is the official, factory-direct retail website for Pelican Water Systems, providing professional knowledge and leading technologies in whole house water filtration, countertop water filtration systems, UV bacteria disinfection systems, as well as salt-free water softening and conditioning systems. Pelican Water products use cutting-edge technology and enable customers to go green by eliminating wasteful and harmful salt brine discharge that is polluting our valuable fresh water resources.
For over a decade, Pelican Water has stayed true to their mission statement: being a company that helps families enjoy cleaner, safer, better-tasting water in their homes in an environmentally-friendly way. Pelican Water has been and continues to be the global market leader in salt-free water softening system. For more information about Pelican Water Systems, visit PelicanWater.com.