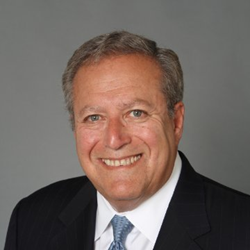 Hopefully, GLA will become the central address for all things Lyme.
Greenwich, CT (PRWEB) August 07, 2015
Global Lyme Alliance (GLA), the nation's leading Lyme and tick-borne disease nonprofit dedicated to research and education, is pleased to announce that Peter Willner has been named Chief Executive Officer. Willner, a Fairfield, Connecticut resident, has more than 30 years of experience in top management positions in the nonprofit and philanthropic sectors.
Before joining GLA last month, Willner served for 12 years as National Executive Director of the American Friends of Hebrew University (AFHU), a leading nonprofit supporting Israeli higher education and research. Prior to AFHU, he held executive positions with the Anti-Defamation League and UJA-Federation of New York.
"We are very fortunate to have a CEO of Peter's caliber and experience join us to oversee all of GLA's exciting activities and drive our growth," said GLA Chairman Robert Kobre. "We are grateful that Peter chose to join the fight against Lyme disease."
During his highly successful tenure at AFHU, Willner oversaw eight regional offices, set organizational strategy, and increased its funding dramatically. Under his leadership, the organization's fundraising grew from $18 million in 2002 to $50 million-$70 million annually.
At GLA, Willner will direct overall strategy, operations and fundraising to raise awareness and promote research developments in diagnostics and treatments with the ultimate goal of finding a cure for Lyme and tick-borne diseases.
"Hopefully, GLA will become the central address for all things Lyme," he said. "We want to expand the donor base to support critically needed, promising Lyme disease research. In addition, we have a responsibility to educate parents, teachers, children, communities about the dangers of Lyme and the best ways to prevent it."
Global Lyme Alliance was formed earlier this year through the merger of Lyme Research Alliance (LRA) and Tick-Borne Disease Alliance (TBDA), two of the most influential voices on Lyme and tick-borne diseases. Willner now wants to build on their successes and develop an infrastructure "based on the vision and hard work of the founders of both organizations," he said, adding: "I see GLA widening its scope with a variety of fundraising activities, more foundation giving, building an endowment to sustain research and more."
The organization will hold its Global Lyme Alliance Inaugural New York Gala dedicated to "Uniting for a Lyme-Free World" on October 8, 2015 at Cipriani 42nd Street, 110 East 42nd Street, NYC. It will feature a cocktail reception at 6:30 p.m., dinner and awards ceremony, at 7:30 p.m. To reserve a table or inquire about sponsorship opportunities, please call Camy Calve Events at 212-218-4080 or email Camy(dot)Calve(at)GlobalLymeAlliance(dot)org.
ABOUT GLOBAL LYME ALLIANCE
Global Lyme Alliance, the largest tick-borne disease organization in the nation, is dedicated to supporting Lyme and tick-borne disease research and education. The 501(c)(3) organization is headquartered in Greenwich, CT. For more information, go to GlobalLymeAlliance.org.