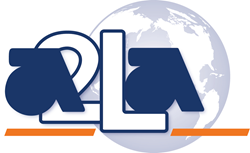 Frederick, MD (PRWEB) August 07, 2015
The American Association for Laboratory Accreditation (A2LA) is proud to announce the accreditation of the Federal Bureau of Investigation (FBI) Chemical Biological Radiological and Nuclear Sciences Unit (CBRNSU) to ISO/IEC 17020 for Forensic Inspection.
The FBI CBRNSU, located in Quantico, Virginia, is now accredited to inspect, direct, and coordinate the examinations of hazardous chemical, biological, radiological, or nuclear materials. For a full listing of the inspection activities included in the FBI CBRNSU's accreditation, please review their Scope of Accreditation, certificate 3581.01, on the A2LA.org website.
The A2LA ISO/IEC 17020 Forensic Inspection Accreditation Program includes the application of forensic-specific supplemental requirements developed using international guidance and feedback from the forensic community, including the A2LA Forensic Examination Advisory Committee (FEAC). The ISO/IEC 17020 forensic program is available to all areas of forensic science where professional judgement is used in the inspection of locations, items, or systems and also those areas of forensic science that support such activities.
For additional information about the A2LA forensic accreditation program, please see the A2LA forensic program webpage (http://www.A2LA.org/forensic) or contact Karin Athanas at 301 644 3236 or kathanas(at)A2LA(dot)org.
About A2LA:
A2LA is a non-profit membership association with over 35 years of experience providing internationally-recognized accreditation and training services. A2LA offers accreditation for forensic testing laboratories (ISO/IEC 17025 General Requirements for the Competence of Testing and Calibration Laboratories) and crime scene units (ISO/IEC 17020 Requirements for the Operation of Various Types of Bodies Performing Inspection) and is internationally-recognized through the International Laboratory Accreditation Cooperation (ILAC) Mutual Recognition Arrangement (MRA). A2LA also offers accreditation to ISO/IEC 17065, ISO/IEC 17043, ISO 15189 and ISO/IEC Guide 34.