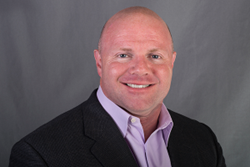 "While conservative treatments, like rest and physical therapy, can often be enough to relieve the symptoms, only time will tell how much time Serena will need to return to practice," said Dr. Fitzmaurice
Phoenix, AZ (PRWEB) August 08, 2015
Following elbow pain that forced her to withdraw from the Swedish Open, Wimbledon champion Serena Williams announced that she would be taking a week off to recover from an injury to her right elbow. ESPN reported on a June 20, 2015 article entitled "Serena Williams 'Confident' Elbow Will be Healed in Time for Rest of Summer" that Williams would also have to bow out of the Washington Kastles World TeamTennis matches in which she was also scheduled to play. Williams first complained of pain in her right elbow during practice, which progressively grew worse and interfered with her ability to deliver a serve, according to Williams.
"Elbow pain resulting from mechanical overuse in sports and physical activities is not uncommon, especially in elite professional athletes, like Serena Williams," said Dr. Michael Fitzmaurice, a leading hand surgeon in Phoenix. "We treat many cases of Lateral Epicondylitis, more commonly known as tennis elbow, every year. While conservative treatments, like rest and physical therapy, can often be enough to relieve the symptoms, only time will tell how much time Serena will need to return to practice."
Scheduled to compete in the women's Grand Slam competition at the US Open on August 31st, 2015, Williams feels confident that she will be ready to compete in time for the coming matches.
"At the Fitzmaurice Hand Institute, we offer minimally invasive, outpatient treatments for a range of hand and peripheral nerve injuries in order to allow professional athletes and patients from all walks of life to return to normal activities as safely and quickly as possible," added Dr. Fitzmaurice.
For Dr. Michael Fitzmaurice, this is an all-encompassing principle that guides everything he does in the office and in the operating room. It also is the guiding premise behind his unique level of compassion, commitment and service. And it's the very heart of his approach to your fastest, most complete relief and return to full function — the minimally invasive approach.
Dr. Michael Fitzmaurice is a board certified surgeon with certification in both Hand and Reconstructive Microsurgery. Dr. Fitzmaurice has performed thousands of surgical procedures with an endoscopic carpal tunnel success rate of greater than 99%. He specializes in minimally-invasive, endoscopic nerve procedures for carpal tunnel, trigger finger, tennis elbow and thumb arthritis. Dr. Fitzmaurice developed the patented EndoTech® surgical instrumentation system, and is one of the most sought after hand surgeons in the country. Visit http://www.fitzhand.com/