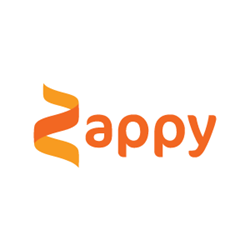 Any Service, Any Time, Anywhere!
London, UK (PRWEB UK) 12 August 2015
Outsourcing of different tasks is about to become quick and reliable like never before with the upcoming launch of Zappy. This advanced sharing economy app will make it effortless for the users to find trustworthy help for all types of tasks, anywhere, at any time. Just by posting their required job, Zappy users will be able to connect with reliable, fellow Zappers (Zappy users) at no cost whatsoever. Most importantly, Zappers will be available for a multitude of tasks including handyman and moving, transportation and delivery, home and garden, marketing and design, language learning and teaching, computer, IT, and web, and much more. iPhone and Android users will be able to download Zappy for no-cost, starting from mid-September.
Gone are the days when mobile apps were used mostly for entertainment. Today, there are a slew of on-demand apps that make people's lives easier and Zappy is all set to join that bandwagon. This app promises to make a significant impact on the global home services market that is currently estimated at $ 400-800 billion. With the upcoming launch of this app, task owners will receive the highest quality of help for all their needs from fellow users all over the world. At the same time, the Zappers will be able to make an additional earning with a flexible work schedule.
Some of the most noteworthy features of Zappy are

Zappers available for all needs regardless of the work volume.
Online communication makes it easy for the task owners to stay in touch with their Zapper.
Secure online and cash payment facility on job completion.
Detailed profiles and qualified user reviews for all Zappers.
No- cost download for iPhone and Android users.
Available in English, German, and Swedish languages.
Zappy is headquartered in Germany, and the development has taken almost five months of dedication and hard work. Its founders Rene Skaflestad and Alexander Eloy have studied at European Business School, London.
Talking about Zappy, Rene says, "We wanted to make it possible for users to get quick and reliable help whenever, wherever. The result is an innovative on-demand app that connects people not only locally but also globally. "
To start with, Zappy will be available in the UK, Germany, and Sweden. However, a global roll-out is expected in the near future.
To find out more about Zappy, please visit http://www.joinzappy.com
About Zappy: Zappy is an upcoming mobile app that allows users to find trustworthy help for any task, anywhere, at any time. It's quick, reliable and fun. Zappy will be available initially for users in United Kingdom, Germany, and Sweden and is expected to expand rapidly to new countries around the world. The official launch of Zappy has been scheduled in mid-September.