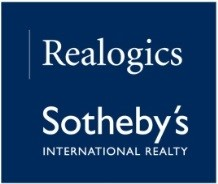 Seattle, WA (PRWEB) August 13, 2015
The Real Estate Success Rocks Conference will come to Seattle September 25-28, as the Hyatt Regency in Bellevue is set to welcome hundreds of the nation's top brokers to the Seattle area for a long weekend of dynamic events.
Founded by Patrick Lilly, Real Estate Vision (REV) is a group that, as their website states, represents "a select group of top-producing residential real estate agents from across North America who value excellence, personal and professional growth, and a commitment to share while giving back to others" through events such as the Real Estate Success Rocks Conference. The event is open to real estate professionals (members and non-members) from across the nation.
Realogics Sotheby's International Realty (RSIR) is poised for a strong presence at the conference, bringing two speakers and hosting an exclusive post-conference wine bar reception to showcase industry innovation and their successful "lifestyle marketing" approach. From "Rapid Fire" 5 Minute Talks to Breakout Sessions on topics ranging from Databases and Social Media to Team Building and Referrals, education will meet entertainment with book signings and cocktail parties. The conference will conclude with an exclusive evening of wine tasting at Maison DeLille, Kirkland's premier wine lounge located in RSIR's "Connoisseurs of Life" Showroom. Brokers may purchase conference tickets and view the full schedule here>>>.
Joanmarie Curran, founding REV Member and RSIR Broker, is thrilled to be a part of bringing the conference to Seattle this year, and will be a featured speaker in the "Working with Seniors" breakout session on September 26th. "This conference is the highlight of every year," says Curran. "It's a dynamic gathering of innovative and successful industry leaders who are committed to learning, sharing and having fun."
Dean Jones, President and CEO of RSIR will also speak, during the REV Mastermind Series on Monday September 28th. An invitation only section, Jones will present on "Next Generation Real Estate Platforms," highlighting how his firm has pioneered many unique marketing strategies and business models for a modern day brokerage firm. Following the presentation, Jones will join distinguished guests at Maison DeLille for an evening of wine tasting. Attendees will bring the conference to a close by sipping on the distinguished varietals of DeLille Cellars while enjoying delectable bites by Volterra, who have paired their efforts to provide guests with a taste of Washington.
###
About Realogics Sotheby's International Realty (RSIR) – Artfully uniting extraordinary homes with extraordinary lives, RSIR is a leading global sales and marketing brokerage firm in the Pacific Northwest. Recognized by the Puget Sound Business Journal amongst the fastest-growing private companies in Washington State for 2012, 2013 and 2014, the boutique real estate company of 120+ brokers consistently ranks among the top producing firms within the markets that it serves with branches in downtown Seattle, Bainbridge Island, Kirkland and Issaquah.
Editors Notes: For high-resolution photography contact Andrea Savage at 206.448.5752 or email Andrea.Savage(at)RSIR(dot)com.